After a long day of work, you deserve an evening to relax and be enveloped by a supreme sense of comfort. The Smart Sheets® Microfiber Sheet Set takes this relaxation to the next level. Not only do these luxuriously plush sheets feel silky soft to the touch, but they also provide a revolutionary new way of keeping your essentials always in arms reach. That means no more scrambling to find your phone in the dark because it'll be tucked into the conveniently-placed side pockets!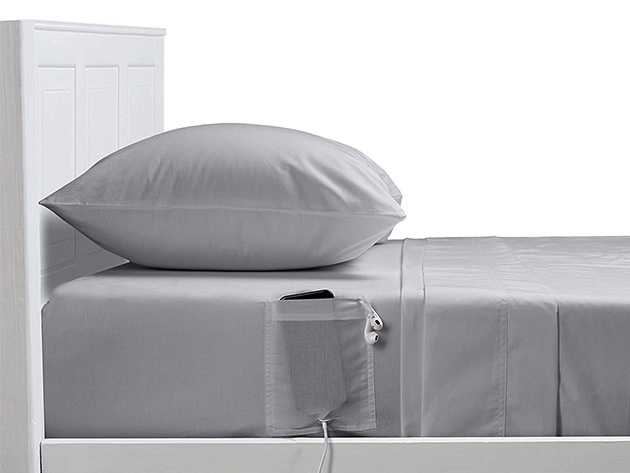 The Smart Sheets® Microfiber Sheet Set has a simple design, but the execution of their idea is perfect. These perfectly situated pockets are the ideal location for reading glasses, nightly medications, and smartphones. If you're feeling under the weather, be sure to stow away some tissues in these convenient storage pockets.
Each Smart Sheets® Microfiber Sheet Set comes with a fitted sheet, flat sheet, and 4 pillowcases. The wrinkle-resistant design and vibrant style of these sheets keep your bed looking neat all the time. You'll surely get a great night of sleep with the soft, luxurious feel of these sheets.
Choose between 3 amazing colors to complement your bedroom. All sets come in either queen or king sizes for each color. See for yourself below:
At 58% off, the Smart Sheets® Microfiber Sheet Sets are just $32.99 for Queen and $34.99 for King!
Smart Sheets® Gray Microfiber Sheet Set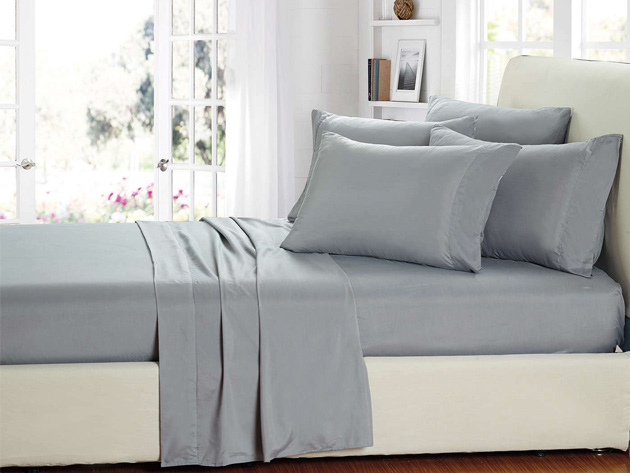 Smart Sheets® Burgundy Microfiber Sheet Set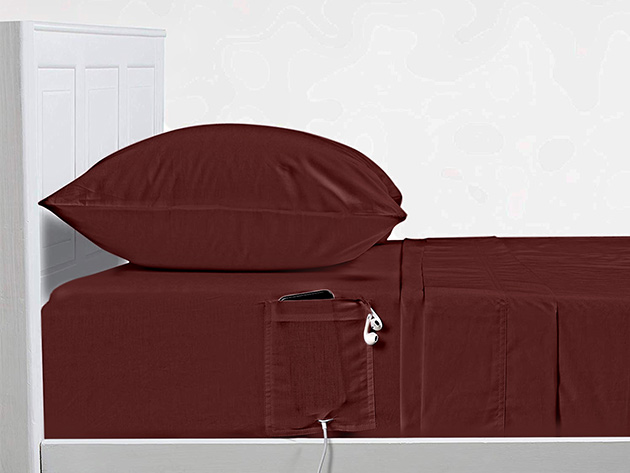 Smart Sheets® Black Microfiber Sheet Set