Chinese soldiers apparently have a very low standard for what's considered tough and intimidating.
People's Daily, China posted on its Twitter account a video of soldiers running around in some mud with the caption, "This is the incredibly strong soldier morale of China's PLA. They fear nothing." (SLIDESHOW: These Women On Instagram Hate Wearing Clothes)
Watch the absurd video below. (SLIDESHOW: 142 Times Josephine Skriver Barely Wore Anything)
This is the incredibly strong soldier morale of China's PLA. They fear nothing. pic.twitter.com/AZeMaTzhuC

— People's Daily, China (@PDChina) May 8, 2019
"They fear nothing," according to the caption. Honestly, I'm not sure if they're training for "Survivor" a real war. (SLIDESHOW: 71 Times Samantha Hoopes Stripped Down)
Babies can run around in the mud. There's nothing impressive about it. Our boys in Delta Force are doing training that would blow all of you minds and the Chinese are running around in the dirt like we're supposed to be impressed. (SLIDESHOW: This Blonde Bombshell Might Be The Hottest Model On The Internet)
Give me a break. If this is truly what the Chinese military is like, then a war between us and them would be over by dinner time. (SLIDESHOW: 60 Times Abigail Ratchford Wore Almost Nothing)
Hell, we might not even have to fuel up most of the planes. It's honestly outrageous. What do they think we do in training?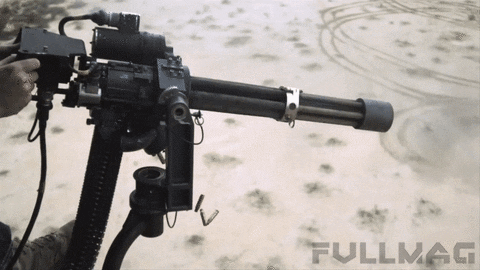 We're preparing to kill terrorists and run the world, and the "mighty" Chinese are just making sure the person responsible for their laundry has a bit tougher day.
The USA is preparing people for HALO jumps, top-secret mission and other things that could curl just about anybody's hair.
Imagine if a news clip circulated around this beautiful country of our soldiers jumping around in mud like they were elite. People would lose their minds and just start laughing.
I guess this is why we're back-to-back World War champs, and the Chinese aren't. Best of luck to them going forward. From the look of things, they're going to need all the help they can get.