Drake has gotten himself a gigantic plane.
The superstar rapper showed off his plane, called "Air Drake," on Instagram Friday, and it's downright absurd. (SLIDESHOW: These Women On Instagram Hate Wearing Clothes)
The interior is absolutely massive, and he points out that it's not a "timeshare" or "rental." It's just all his. (SLIDESHOW: 142 Times Josephine Skriver Barely Wore Anything)
View this post on Instagram
Look, I'm a very pro-private jet guy. I really am. It might go against my blue collar blood that's made me a star among the people, but I actually very much prefer flying private to flying commercial. (SLIDESHOW: 71 Times Samantha Hoopes Stripped Down)
Anybody who would prefer commercial over private just doesn't know what they're talking about. You don't know what life is like until you're sipping cold Miller Lites in a private jet. (SLIDESHOW: This Blonde Bombshell Might Be The Hottest Model On The Internet)
However, Drake might have gone a shade too far with this purchase. His net worth is at an estimated $140 million. (SLIDESHOW: 60 Times Abigail Ratchford Wore Almost Nothing)
I know a thing or two about private jets, and they don't come cheap to buy. Plus, once you've bought a plane, you're talking about millions and millions of dollars in fuel, upkeep and pilots fees every year, especially one as big as the one Drake got.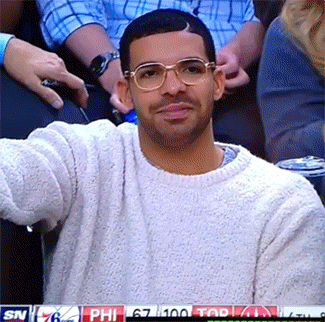 He's got a lot of money, but does he have this kind of money? I'm not sure. That's the plane of a billionaire, and he's not that right now.
It doesn't mean he couldn't get there, but Drake isn't one right now. Props to him for having a baller plane, but I'm wondering if he could have been a shade more fiscally responsible.
Either way, he's going to enjoy the hell out of that beast.