The Cleveland Cavaliers have hired John Beilein as the team's new head coach.
According to Adrian Wojnarowski Monday morning, the former Michigan head coach has agreed to a five-year contract with the team.
His salary details aren't known at this time.
Michigan's John Beilein has agreed to a five-year deal to become coach of the Cleveland Cavaliers, league sources tell ESPN.

— Adrian Wojnarowski (@wojespn) May 13, 2019
I absolutely didn't expect to see this happen on this Monday morning. This is honestly shocking. Beilein is one of the best coaches in all of college basketball, and now he's headed to the NBA.
I have no doubt Michigan fans must be irate right now. He made the Wolverines a force to be reckoned with, and he led them to multiple Final Fours. (RELATED: Magic Johnson Steps Down As The President Of Basketball Operations For The Lakers)
Coaches like that don't exactly grow on trees.
View this post on Instagram
I have no idea what he'll do in the NBA, but I'm stunned he left Michigan to take over one of the worst organizations in the league.
The Wolverines turned into a Big Ten power and national contender under his leadership. It's mind-boggling he gave that up to go coach a bad NBA team.
They must be paying him an absurd amount of money.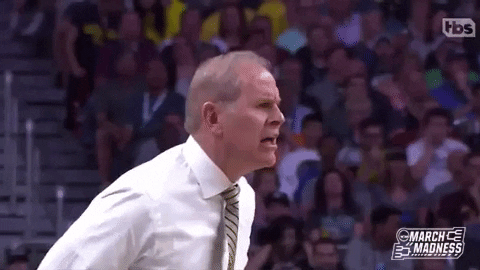 I have no idea who the Wolverines will get next, but it's a premier job. What a wild day. As always, the world of college and pro sports never slows down for even a minute.