"Game of Thrones" fans are doing their best to get Season 8 of the show re-shot.
A petition on Change.org demanding a new season eight currently has over 337,000 likes right now, which is a mind-boggling number. (RELATED: These Are The Sexiest Photos Of 'Game Of Thrones' Star Emilia Clarke On The Internet)
The description reads:
David Benioff and D.B. Weiss have proven themselves to be woefully incompetent writers when they have no source material (i.e. the books) to fall back on.

This series deserves a final season that makes sense.

Subvert my expectations and make it happen, HBO!
OK, can we all just relax a bit? We still have one episode left in the final season, and hundreds of thousands of people are out here pretending like the world is coming to an end.
Listen up. The final season of the hit HBO show hasn't been as bad as people are pretending. Were expectations sky high? Yes, especially when you consider the fact we had to wait nearly two years for new episodes.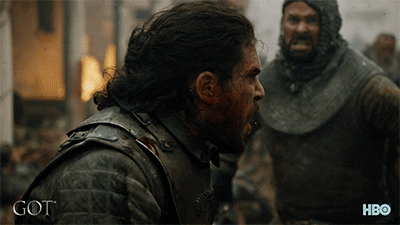 However, season eight hasn't been the train wreck so many are pretending it is.
A petition? Are you kidding me? Give me a break. I've more than enjoyed the final season, and I'm as big of a "Game of Thrones" fan as you'll find on this planet. (RELATED: Daenerys Turns Into The Mad Queen In 'Game Of Thrones' Episode 'The Bells')
How couldn't you have loved Daenerys rampage through King's Landing?
You all need to stop being such whiners. So many people are complaining and we don't even know how it'll end yet.
I have a strong feeling many people might be eating their words by this time Monday morning. There's no way we're not getting an epic ending. It's just not possible.
View this post on Instagram
Everybody just needs to relax and chill out. The world isn't coming to an end, and you should all have better things to do than starting dumb petitions.