You likely spend hours in your car every week, so why suffer? Whether you have a big trip coming up or you are just trying to make your commute to work as painless as possible, we have done some research and these technologically advanced and useful devices are not only some of the best available, they are also up to 70% and on sale: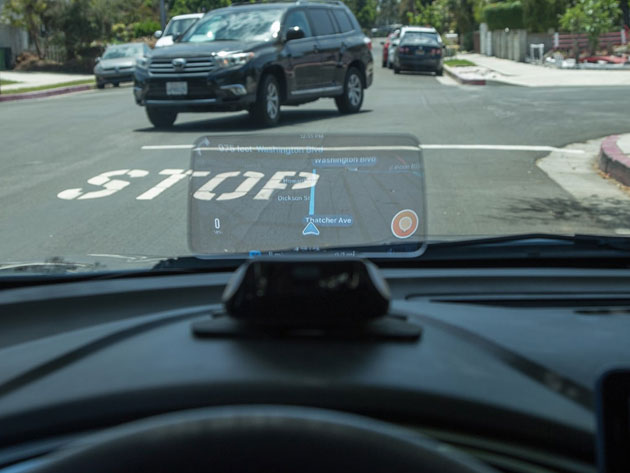 This heads-up display mirrors your smartphone screen completely wirelessly. Navigate to your destination without taking your eyes off the road. Enable the Hudway app to access traffic, hidden maps, and more.
Buy Now: $199, marked down by 13%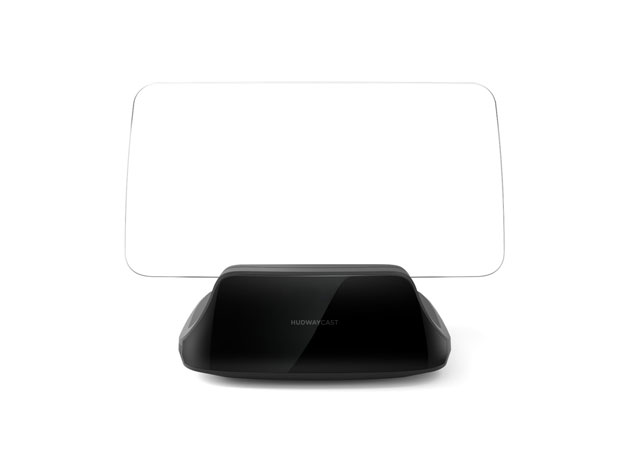 Hudway Cast Dashboard Heads-up Display – $199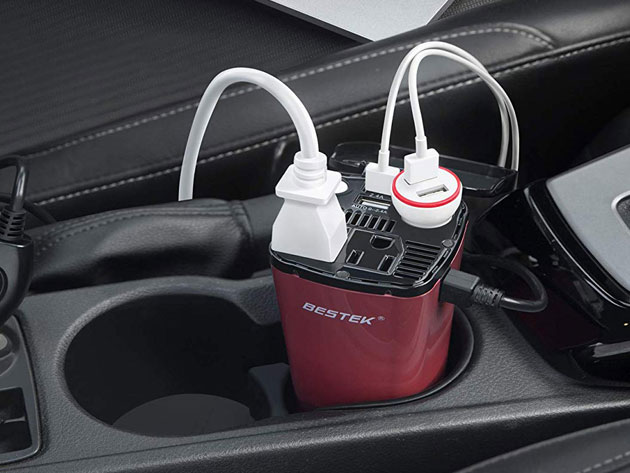 Never lose power on the go again with the multiple power sources in the BESTEK. Plug in 5 devices at once using AC outlets, cigarette lighter, and USB chargers. A 24-inch power cord is long enough to reach devices even in the back seat.
Buy Now: $24.99, marked down by 10%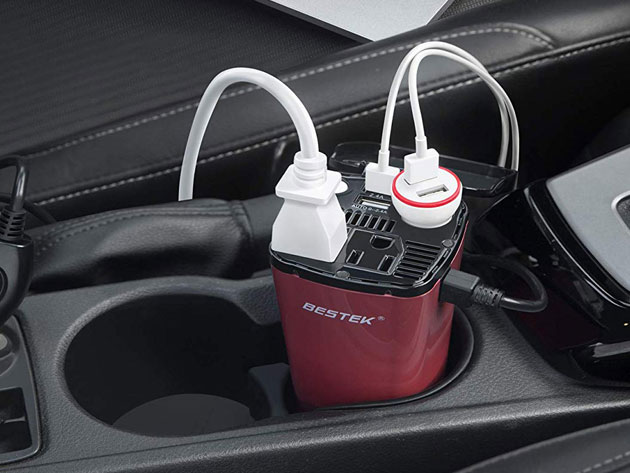 BESTEK 200W Car Power Inverter With 2 AC Outlets & 2 USB Ports – $24.99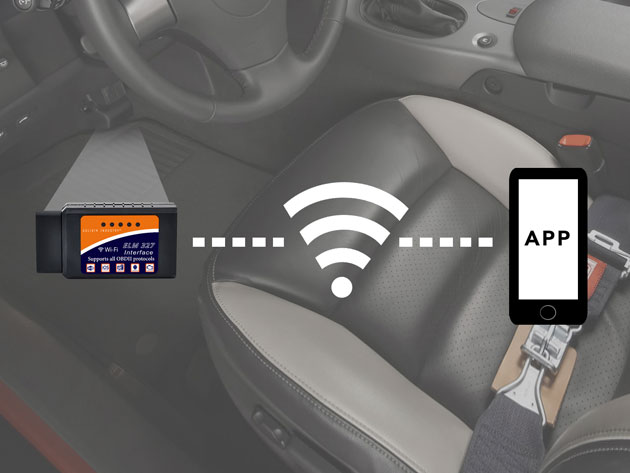 Don't wait until your car breaks down to check its health. This scanner can identify over 3,000 problems using manufacturer codes. Save money on a mechanic by diagnosing a problem before it starts. Over 700 Amazon reviewers rate the Hudway 4.5/5 stars.
Buy Now: $14.99, marked down by 70%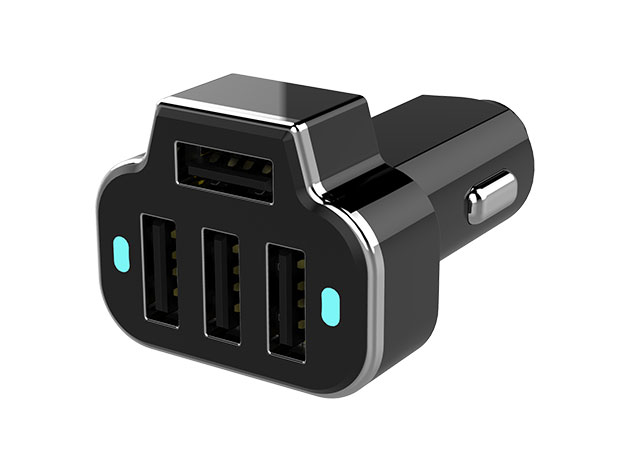 Charge four devices in your car at once so everyone traveling can power up. Use the USB cord you already have – no additional purchases are necessary!
Buy Now: $11.99, marked down by 76%
Avoid accidents with this license plate-based smart wireless parking sensor. You don't have to own the newest model to take advantage of new car features. If your car gets too close to another object, the device will alert you via audio, visual, and vibration signals.
Buy Now: $119.99, marked down by 47%
Protect yourself in case of accidents with this dash cam. The device records audio and video in 1080p resolution in any light or weather. The wide-angle lens captures up to 120-degrees in any direction.
Buy Now: $29.99, marked down by 80%
Use your phone to navigate safely with this car mount. Hook the device to your dashboard so you can make calls in an emergency. See the screen at any angle with the 360° rotation feature.
Buy Now: $19.99, marked down by 33%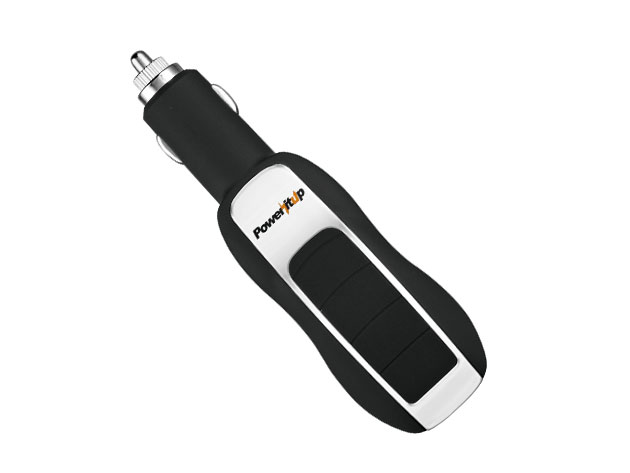 Charge your phone, tablet, laptop or another electronic device while driving with this car power bank. The 3,000mAh battery is durable enough to power up without affecting your vehicle.
Buy Now: $16.99, marked down by 57%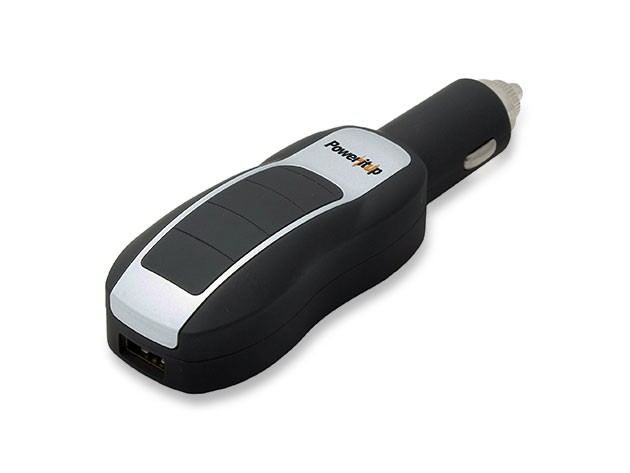 PowerItUp 2-in-1 USB Car Adapter & Power Bank – $16.99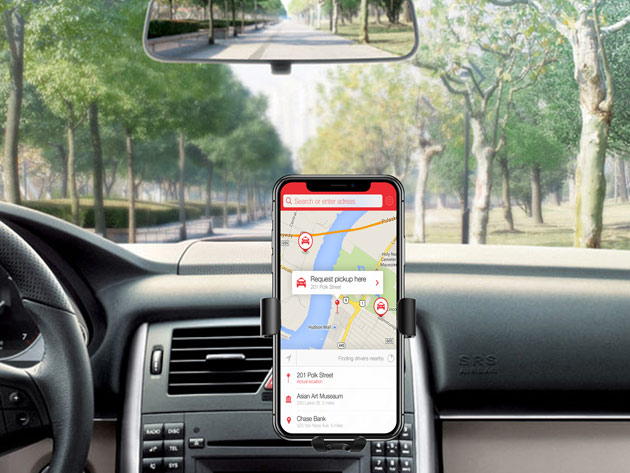 Juice up your Qi-compatible phone with this air vent car charger. Trickle charge when you reach 95% to keep your battery strong.
Buy Now: $31.99, marked down by 41%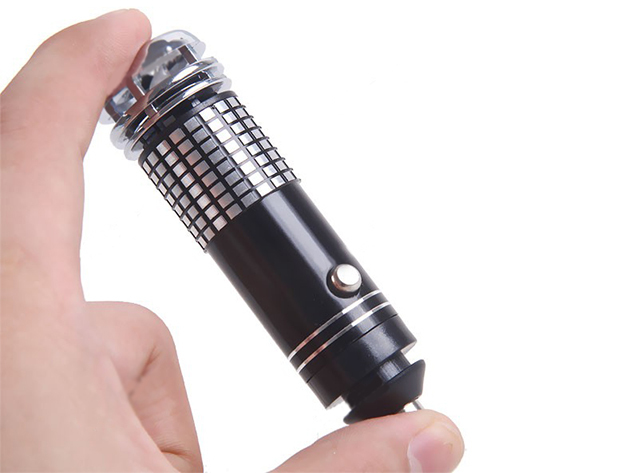 Keep your car smelling fresh with this air purifier. Purify the air in your car to stay healthy during allergy season. If someone smokes in your vehicle, the odor will disappear instantly.
Buy Now: $19.99, marked down by 77%
Like this deal? Check out Vault — you'll get four premium tools, including NordVPN and Dashlane, to supercharge your online security. Enter code VAULTONE to try it out for just $1!
Prices are subject to change.