One bettor lost an absurd amount of money on the Cleveland Browns when they got beat by the Rams 21-14 on Sunday night.
According to ESPN's Ben Fawkes, a bettor placed a $506,000 bet on the Browns at +3.5. That meant the Browns could only lose by three or less in order for him to get paid. (RELATED: David Hookstead Is The True King In The North When It Comes To College Football)
Another BIG wager in New Jersey.

Confirmed: Bettor has $506,000 on Browns +3.5 (-110) at @WilliamHillUS Ocean book in Atlantic City, spread out over two tickets (h/t @paulyhoward).

— Ben Fawkes (@BFawkesESPN) September 22, 2019
Well, that didn't happen after the game ended on a Baker Mayfield interception. The Browns lost by seven, and his more than half a million dollars disappeared.
John Johnson gets the game-ending pick. Really good young safety. pic.twitter.com/y3Ue2h19jN

— Ian Wharton (@NFLFilmStudy) September 23, 2019
I hate to call anybody an idiot because I'm certainly not a genius, but what the hell? Who honestly thought the Browns were going to keep this within four?
No shot. The Browns are an unmitigated disaster at this point. The Rams are one of the best teams in the league.
In what fantasyland were the Browns going to be within a field goal or less?
View this post on Instagram
Honestly, if you bet more than $500,000 on the Browns in any situation, you kind of deserve to lose just so that you can learn your lesson.
Betting on Baker Mayfield and company is like me betting on the woman at the bar actually liking me. Odds aren't high.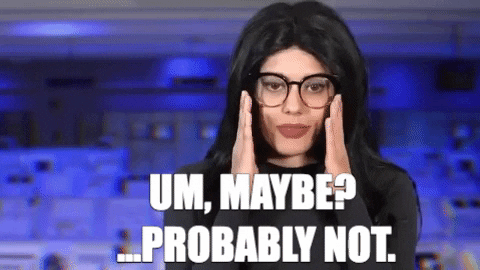 Better luck next time, buddy. Hopefully, this serves as a cautionary tale to everybody that the Browns aren't to be trusted under any circumstances.