ESPN had an outstanding segment on Jacksonville Jaguars quarterback Gardner Minshew on Sunday.
Earlier in the week, the team published a photo of their star quarterback with actor Jon Gries, who played Uncle Rico in the hit movie "Napoleon Dynamite." (RELATED: Gardner Minshew Dominates In Epic Comeback Against The Broncos As Minshew Mania Grows)
View this post on Instagram
Now, we know what the whole thing was all about. ESPN released a segment prior to the games Sunday of Minshew and Gries talking football and just messing around like he was actually Uncle Rico.
Did you know he used to be able to throw a football over those mountains? Well, he can still put some mustard on the ball.
Watch the segment below.
It's awesome watching the sports world embracing Gardner Minshew and Minshew Mania. It's taken the league by storm, and it doesn't look like it'll be slowing down anytime soon.
He's 2-1 as a starter, he's a football icon and now he's out there doing segments with Uncle Rico for ESPN. You couldn't make up this storyline if you tried.
It's truly unbelievable in the best way possible.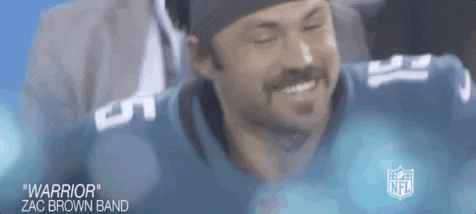 I can't wait to see what Minshew pulls off next. Something tells me he won't disappoint. The man might truly be more impressive off of the field than on it, and that's saying something.
Go, Gardner, go! The whole nation is rocking with you!