Keeping your home clean is important. And, while wiping down the surfaces around your house is simple enough, cleaning things like jewelry, toothbrushes, and other items aren't quite as straightforward. After all, there are some nooks and crannies that not even a Clorox wipe can reach.
Enter the Sonic Dot: Ultrasonic Cleaner.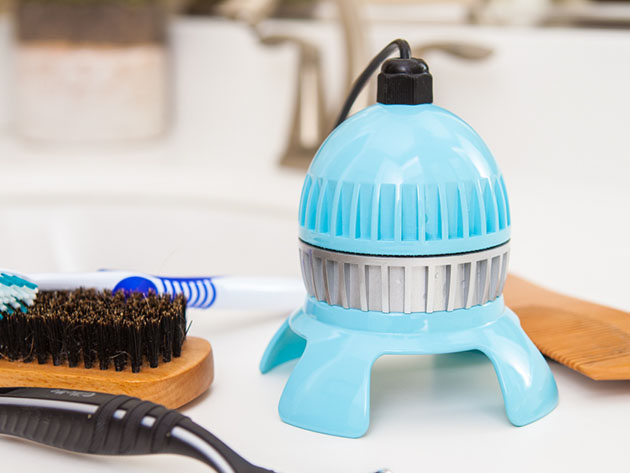 This little guy may look harmless, but boy is it powerful. The Sonic Dot is a portable ultrasonic cleaner that uses ultrasonic waves to kill germs, giving it incredible cleaning power as you've never seen before. What makes the Sonic Dot truly unique is the fact that it uses no cleaning agents or harmful chemicals as it disinfects, yet it's still just as effective — if not more so — than your everyday, household cleaning methods.
For the Sonic Dot to do its magic, all it needs is some water. Seriously. That's because, through the water, the cleaning gadget is able to generate and send out cavitation bubbles, which are capable of cleaning surfaces on a microscopic level. Thanks to the gadget's ultrasonic waves, the bubbles are put under immense pressure, causing them to implode, immediately displacing contaminants which include, you guessed it, germs.
These little bubbles are able to get into the nooks and crannies of everyday items like your baby's pacifier, clothing, and even fruits and veggies, dispelling any dangerous germs or bacteria that could be invisible to the naked eye. And while this thing's powerful enough to eliminate up to 99.9% of germs, it's still gentle enough to use on more delicate items like lace, hand-wash only clothing, personal hygiene tools, and so much more. And since all you need is a small container of water whenever you use it, you're actually saving way more water than you'd use to wash something traditionally — up to 40 times less, if we're talking numbers.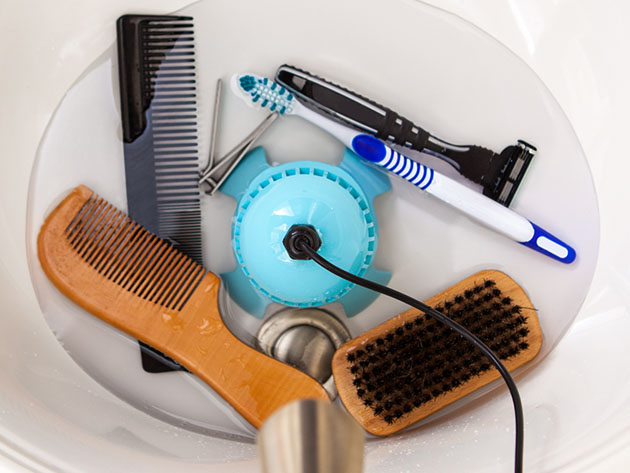 People all over the country are praising the Sonic Dot for its ability to sanitize hard-to-clean items like fresh produce, fashion accessories and more.
"Washing makeup brushes regularly is non-negotiable. Thanks to Sonic Dot, it needn't be a thankless Cinderella task either. It assists me in both cleaning and preserving my precious makeup tools, saving my time, and in the long run money, along the way." -Anna Robin
If you act fast, the Sonic Dot: Ultrasonic Cleaner can be yours for just $119.99 — that's nearly 30% off its regular price!
stackSonar('stack-connect-p', '283');