As the summer continues to progress, the days just keep getting hotter and hotter, which means sitting in your car is getting more and more difficult. Whether it's burning hot leather seats or a steering wheel that feels like it's covered in lava, the hot sun can turn the inside of your car into a legit oven. Who wants to sit in that?
Ditch your flimsy car cover and opt for this state-of-the-art windshield umbrella, a device that actually keeps your car's interior comfortable during the hottest months. The secret to this tool's cooling power lies in its silver coating surface and multilayer process, allowing it to truly cool down temperatures inside your vehicle by blocking out harmful UV rays, effectively preventing damage to your car, and slowing down the devaluing aging process.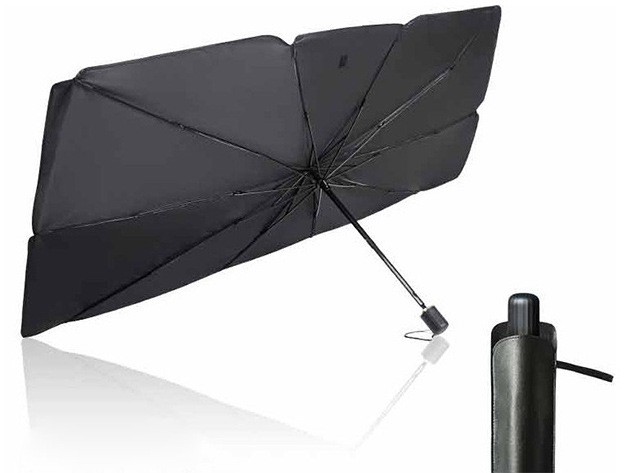 Whether you're coming home after a day of shopping or have left your car parked on the street for an entire week under the baking sun, this car windshield umbrella allows you to comfortably sit in your car without having to wait for things to cool off before hitting the road. Plus, using the device is a breeze since it fits perfectly on almost any standard windshield, snuggly staying in place with one easy move.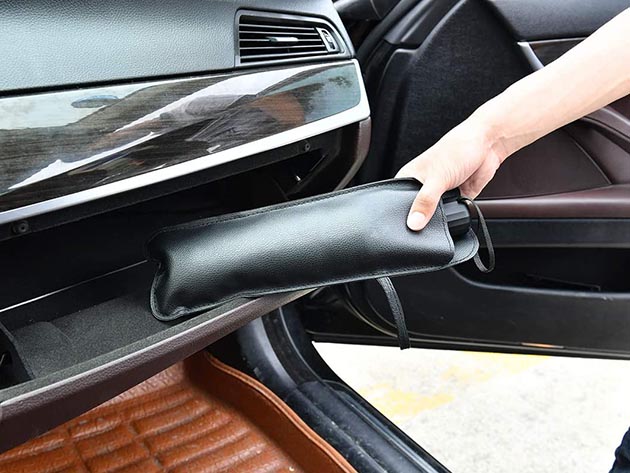 The Car Windshield Sun Shade Umbrella also comes with attached velcro, allowing you to easily wrap it up compactly and keep it in your glove compartment, side door, or wherever else. Referred to as a summer "superstar" by satisfied users, the innovative windshield has created quite the buzz online, earning it high ratings on a handful of top sites.
Stop suffering in a hot car and prolong its lifespan with the Car Windshield Sun Shade Umbrella, now just $24.99 for a limited time — that's nearly 70% off its regular price!
Prices subject to change.
The Daily Caller is devoted to showing you things that you'll like or find interesting. We do have partnerships with affiliates, so The Daily Caller may get a small share of the revenue from any purchase.