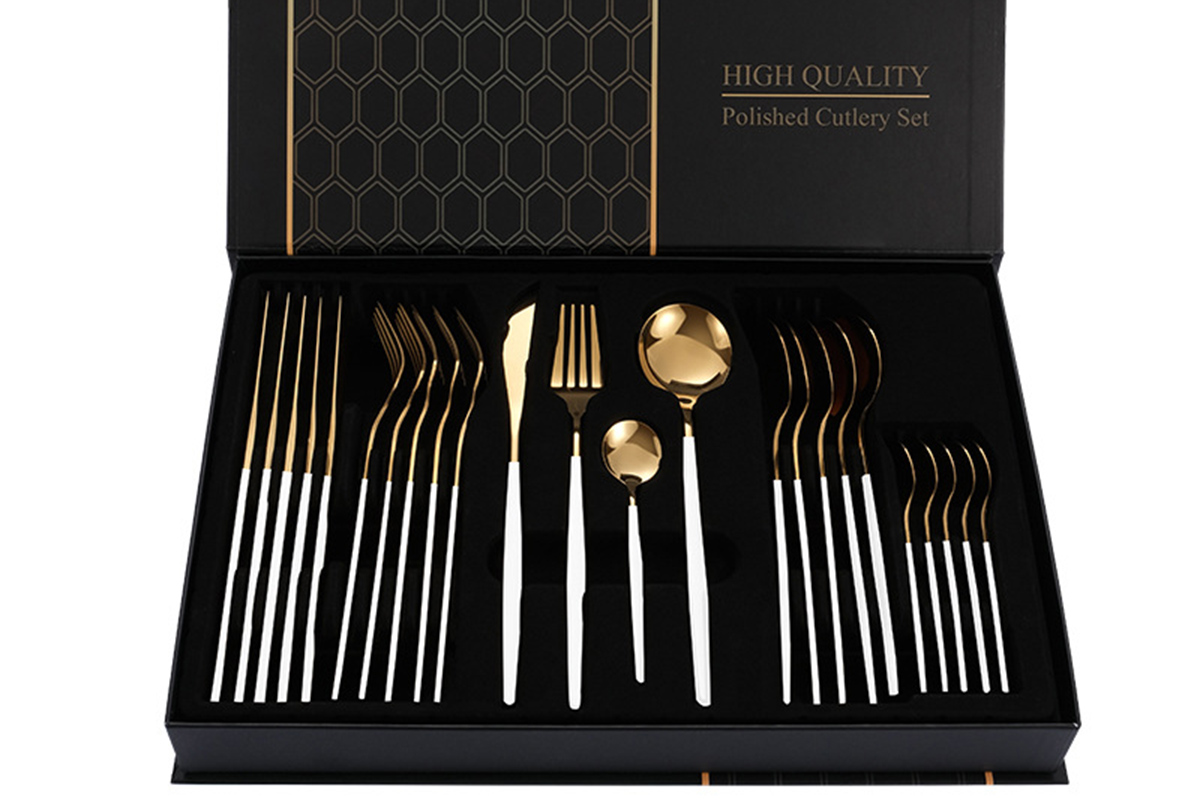 Your kitchen may be upgraded, with sparkling hardware and a chef's grade stove, but if you open the drawers and see nothing but old glasses, chipped plates, and scratched-up flatware, it can really put a damper on things. And if you have guests over, the situation just gets even more embarrassing.
When the right deal comes along, you don't want to pass it up, especially when it's for a 24-piece cutlery set like this one. Boasting six sets of different utensils for coffee, dessert, and snacks, this collection is perfect to whip out when you have family or friends over, or simply want to take your fancy level up a notch at home.
Each stunning piece included in this expansive cutlery set is designed to last a lifetime. Made of 304 stainless steel, each spoon, fork, and knife is built to use again and again without showing signs of wear and tear. And unlike many other types of flatware out there, this set is completely safe to use and will never chip or scratch over time.
In addition to its durability, the stainless steel cutlery set is also quite a treat to the eyes. Boasting long, slim handles, each piece in the collection is incredibly elegant and stylish. And their pops of gold and white accents can bring any tabletop to life. Now, that's a far cry from the dull, regular old forks and knives you have sitting in your kitchen drawers right now, isn't it?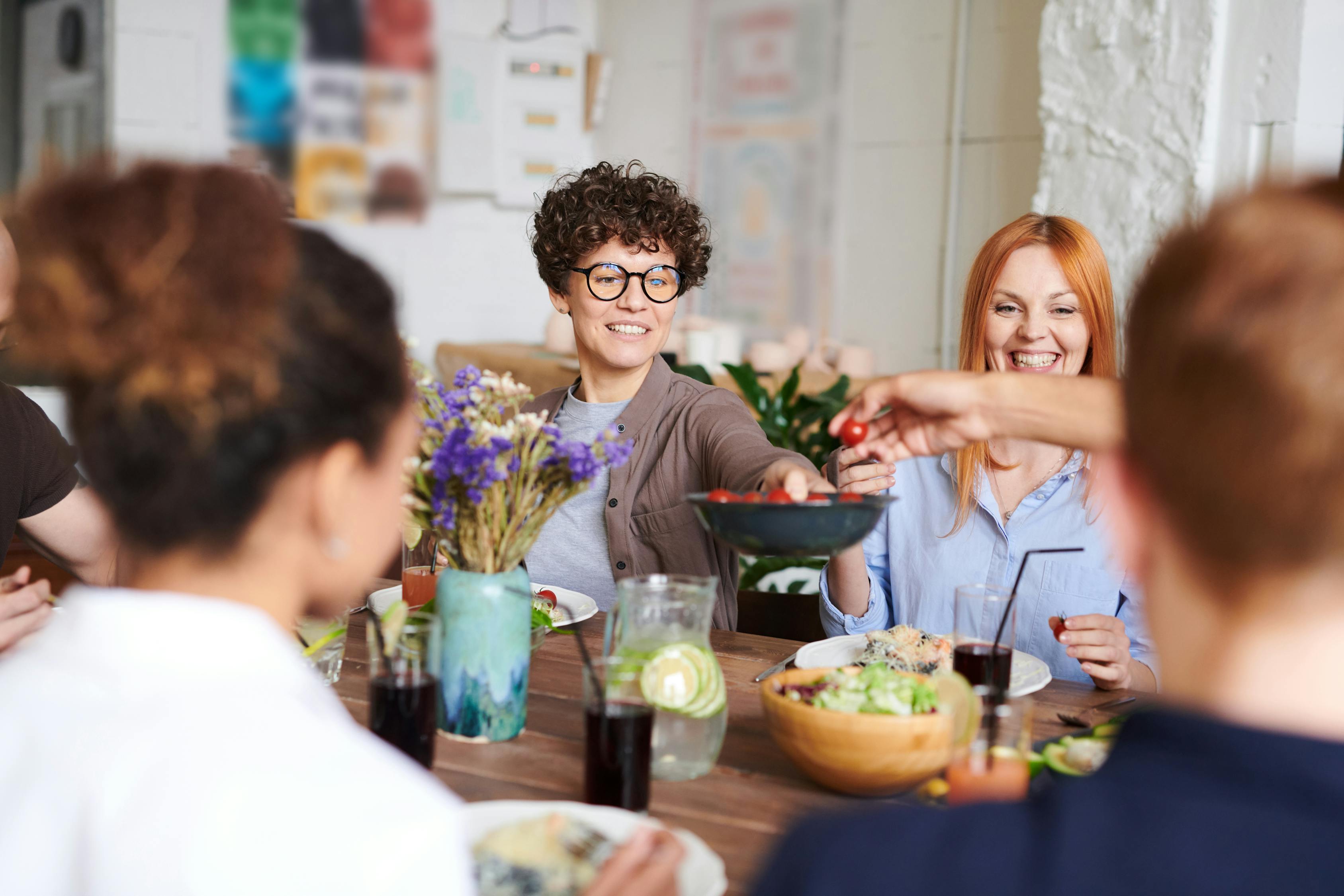 Image provided by Pexels.
Whether you're serving coffee and dessert to your friends or indulging in a snack with a loved one, this 24-Piece Stainless Steel Long Handle Dessert Cultery Set is sure to add a touch of class to everything you serve. That's why so many people are loving the collection and having six coffee spoons, six dessert spoons, six forks, and six knives on hand for any occasion.
For a limited time, you can get the 24-Piece Stainless Steel Long Handle Dessert Cutlery Set for an additional 15% off, making it just $38.21 when you enter the code ANNUAL15 at check-out.