A new Obamacare ad features the classic Christmas character "Rudolph" as a muscle-bound male model, in a campaign intended to appeal to gay audiences.
The campaign Out2Enroll was co-founded by Obama White House counselor John Podesta's organization the Center for American Progress and introduced at the White House by Department of Health and Human Services Secretary Kathleen Sebelius. It is the latest and perhaps most provocative ad in its gay-focused initiative.
"Rudolph just caught the flu…Avoid the red nose," according to the ad.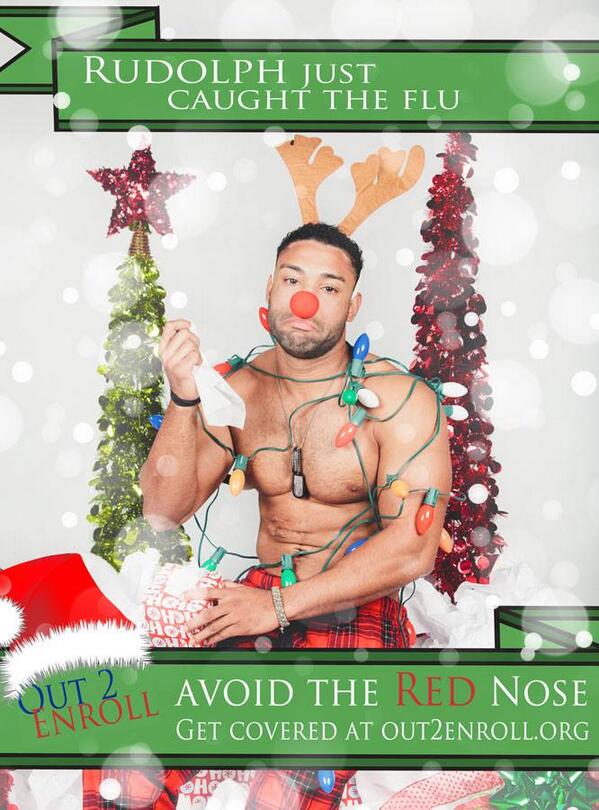 Out2Enroll launched in September with a White House briefing featuring Sebelius and Senior Adviser to the President Valerie Jarrett, who joined "LGBT health and health reform experts."