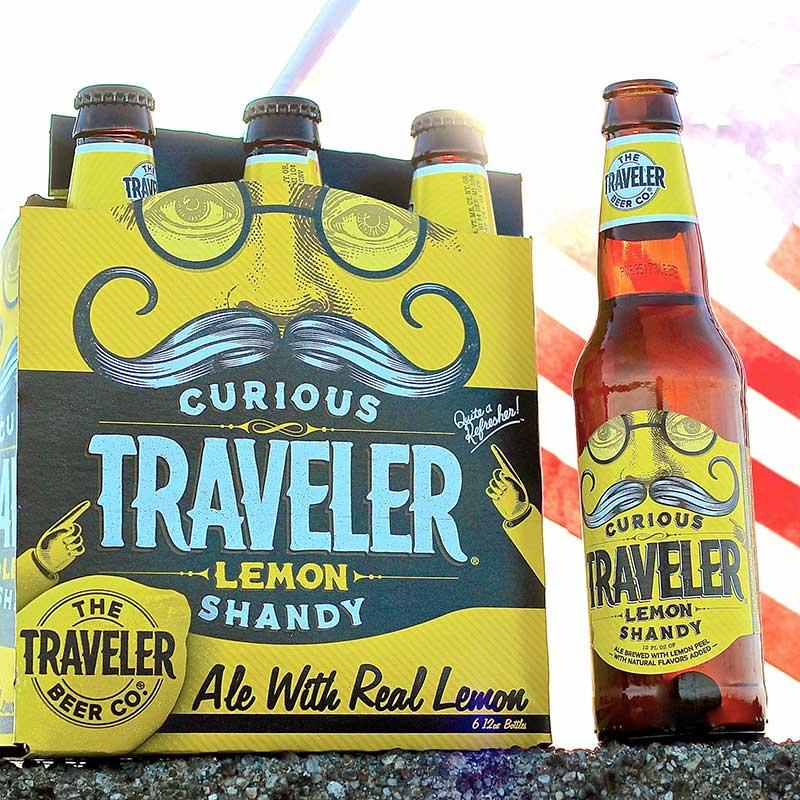 (NewsUSA) – While last summer was a record-setting high season for French Provencal rosé, all signs seem to point to a new European invasion this year; the shandy is having its moment.
Hailing from 17th-century Europe, a shandy traditionally consists of beer mixed with equal parts lemonade, ginger beer or citrus soda. Originally known as the "Rich Man's Shandy Gaff," a mixture of champagne and ale, the drink evolved due to the vast majority of the general public who didn't have the means to spend for champagne, instead replacing it with ginger beer or lemonade.
The shandy has its deepest roots in Britain and Germany, where it is referred to as a "radler," German for cyclist; the name refers a bartender who, overwhelmed by a thirsty peloton, doubled his limited supply of beer by mixing it with lemonade. While shandies and radlers have remained a public house novelty to date in Europe the time is nigh for mainstream American acceptance.
Vermont-based Traveler Beer Company is now bridging the transatlantic gap to reengineer the Old World beverage for this side of the pond — with a decidedly American craft twist.
"This beer mixes the great old European shandy tradition with good old American ingenuity," says Alan Newman, founder of The Traveler Beer Company. "Our mission is to introduce a broad audience to the American-craft shandy as a new mode of refreshment."
Inspired by the old European pub classic, The Traveler Beer Company takes the traditional shandy and infuses it with American craft beer innovation and passion. Rather than mixing ale with a citrus-flavored soda or lemonade, Traveler's craft American wheat beers are actually made with real fruit or fruit juices, such as lemon and grapefruit, making for a refreshingly approachable and seasonable craft beer.
Traveler Beer's flagship beverage is the Curious Traveler, made with lemon and lime. For those taken by the increasing popularity of grapefruit-based drinks, Illusive Traveler has also proven to be a standout for the brand.
Other craft brewers, such as Kansas City-based Boulevard and Brooklyn-based Sixpoint, are also introducing shandies and radlers to U.S. beer taps and beverage aisles with unique twists on the age-old tradition.
Rather than making Labor Day the last call for shandy-drinking season, The Traveler Beer Company releases a variety for all seasons. Jack-O Traveler, made with real pumpkin, hits shelves in the fall, and Jolly Traveler, with pomegranate, orange peel and holiday spice, hits in November, just in time for winter entertaining.