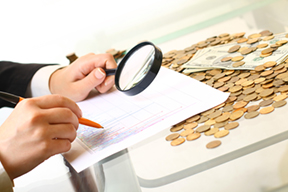 (NewsUSA) – If Overstock.com will do a TIGRcub, why wouldn't you?
If you're not familiar with a TIGRcub or Top Line Income Generation Rights Certificate, simply put, it's a way for private companies to raise capital by offering investors debt enhanced by a slice of revenue. This allows investors to invest in these companies benefiting from monthly cash flows without the headaches of traditional stock market fluctuations.
Overstock is now offering a $25 million revenue-based TIGRcub security via Entrex: a Capital Market System for Entrepreneurial Companies (www.entrex.net).
The Overstock,com TIGRcub is being offered to provide a minimum yield of 6.5 percent plus a small slice of revenue, which could provide a maximum yield of 7 percent via the revenue participation or "Top Line." The offering is a private offering being made exclusively to qualified institutional buyers and a limited number of accredited investors.
According to Stephen H. Watkins, CEO of Entrex, "Revenue is the tangible performance line of the company or the 'Top Line,' which is so different from investing in the volatility of the equity markets, which is often more investor sentiment and speculation than corporate performance."
"TIGRcub Securities provide a monthly cash-flowing risk-adjusted return for investors, eliminating a lot of the downfalls of equity or stock-based investing," says Watkins.
The Overstock TIGRcub will be issued as 25 one million-dollar tokens and will trade using Overstock's "T0.com" BlockChain and across a regulated Alternative Trading System. Financial performance of the TIGRcub will be reported to Bloomberg along with other financial industry data consolidators so investors will have active knowledge of trading and performance of the security.
Overstock made a name for itself in 1999 under Dr. Patrick M. Byrne, the company's current CEO, who recognized the potential of selling excess consumer goods through the Internet to bargain-hunting consumers. Now, Overstock offers more than one million products, from clothing to home goods to furniture to cars, but is now serving industries as diverse as insurance, travel and Cryptocurrencies. Today Dr. Byrne sees TO.com and Entrex's TIGRcub helping to revolutionize the Capital Market the same way the Internet revolutionized the world.
For its part, Entrex currently has a $500 million diversified pool of TIGRcub offerings going to market, which means that there are plenty of companies to invest in.
To learn more about this opportunity, visit www.entrex.net.