Many people are asking how I'm coping with my beloved Wisconsin Badgers losing another game, and I'm not doing great.
Everybody knows that I live, breathe and eat up Wisconsin football. That's a fact. There's no debate or discussion. The facts are the facts, and that's what they are.
That's why swallowing this pathetic Wisconsin football season has me pissed as hell. I thought we were going to win a national title after going 15-0. Now, we're 5-3. Three losses! We just lost to Northwestern. (RELATED: This College Football Team Should Be Suspended Immediately For Their Horrific Actions [VIDEO])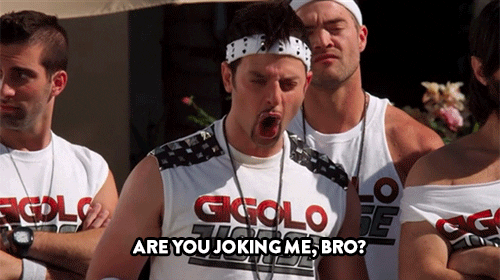 I hope all the clowns who begged for quarterback Alex Hornibrook to be benched never speak about college football again. They clearly don't know a damn thing.
I'm not bagging on Jack Coan. He's got some talent, but he clearly isn't up to Hornibrook's level. That's just the truth.
View this post on Instagram
I'm going to be completely honest with you all here. The reason this hurts the soul so badly so badly because we expected to win it all this year. This season was supposed to be the greatest year in the history of Wisconsin's program.
Instead, it's been nothing but a letdown. We have injuries all over the field, our QB1 is down, we're losing to teams we should be slaughtering and nothing has gone correctly.
I'd say there's always next year, but at this point, I just don't want to get my hopes up. Life as a Badger fan is all about setting your hopes sky high and then getting punched in the gut.
It's a hell of a way to live.