Houston Texans defensive end J.J. Watt showed some love for "Friday Night Lights" prior to his game Monday night against the Titans.
The NFL superstar rocked a hoodie with Tim Riggin's 33 number and the words "Dillion Panthers Football."
Clear eyes. Full hearts.#BeatTheTitans | #TENvsHOU pic.twitter.com/EFcTWSItgu

— Houston Texans (@HoustonTexans) November 26, 2018
Just when I thought Watt couldn't get any cooler, he's out here rocking Riggins apparel. Why am I not surprised? Of course Watt is a fan of Riggins. Both are good guys, football stars and have a bit of an edge to them.
There's also no doubt Tim Riggins was one of the best characters on the hit show. Yes, it was a bit hard to believe he was a high school kid in Texas when he looked like he was about 25, but he was still incredibly entertaining. (RELATED: Remember Tim Riggins From 'Friday Night Lights'? He's Now Hanging With Wayne Gretzky)
One moment he's the lead blocker for the Dillon Panthers, and the next moment he's picking up women as he downs some beers.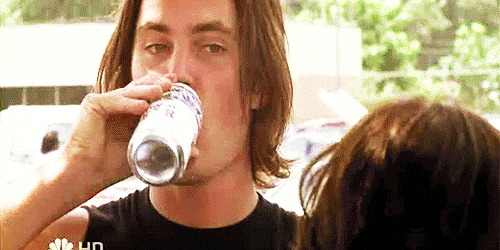 What we really need now is a remake of the show, and we need Watt in the Coach Taylor role. That would be content gold.
Imagine Watt, one of the biggest humans on the planet, giving a motivational speech before the big game to some kids or having to walk them through a tragedy. Get that Emmy Award ready.
The network that decides to follow through on this idea can go ahead and cut me a fat check. You're welcome.