WiFi smart plugs are an ingenious invention—they allow you to do things like set on and off schedules for your devices and monitor energy usage to increase efficiency. This 2-in-1 builds on these fundamental advantages, allowing full integration with current Amazon Alexa and Google Assistant, and IFTTT setups. It's also streamlined to prevent blockage of surrounding sockets. You get 2 sockets on the real estate of 1, and at a significant savings. Daily Caller readers can snag one at 13% off and just $19.99 right now at the shop.
2-in-1 Smart Plug with Alexa, Google & IFTTT on sale for $19.99
Easily stack these double on your average 2-socket wall outlet for a 4-socket setup. You can use them individually or in coordinated groups at AC 110V-240V depending on your appliances. And between integration with IFTTT, Amazon Alexa, and Google Assistant, you'll be able to orchestrate your smart devices perfectly according to your routine & lifestyle. Plus, you can use the companion Smart Life app for remote control away from the house.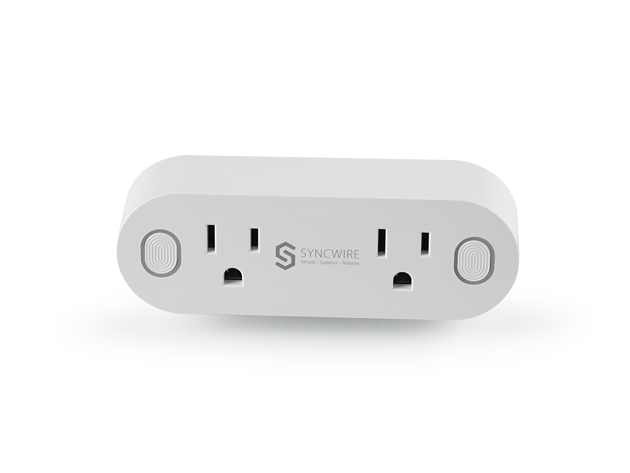 If you're looking for the most advanced, efficient WiFi Plug for your smart setup, check out this 13% off 2-in-1 at the Daily Caller Shop today—only $19.99 out the door.
You can find even more great deals like this at The Daily Caller Shop.