Speculation is swirling around Arya Stark's fate in the final season of "Game of Thrones."
The trailer for the hit HBO show was released Tuesday, and it was chilling. However, it has caused some fans to be concerned. (RELATED: These Are The Sexiest Photos Of 'Game Of Thrones' Star Emilia Clarke On The Internet)
In fact, people were so concerned that it became one of the biggest moments on Twitter. Arya speaks about seeing many faces of death and how she looks "forward to seeing this one."
"I know death, it's got many faces, I look forward to seeing this one" – Arya Stark #GameofThrones pic.twitter.com/E4xssNTpJf

— iKidd (@_slimish) March 5, 2019
In all honesty, we know the Stark family isn't all going to see the end of the road. That would be the most anti-'GoT' ending possible.
They're going down, and Arya is the most likely candidate. If the theory about her meeting death in the trailer is accurate, then I'd expect her to meet it in such a calm way. (RELATED: Watch 'Game Of Thrones' Season 8 First Full Trailer)
After all, she's a trained killer and she seems like she's ready to meet death if confronted with it.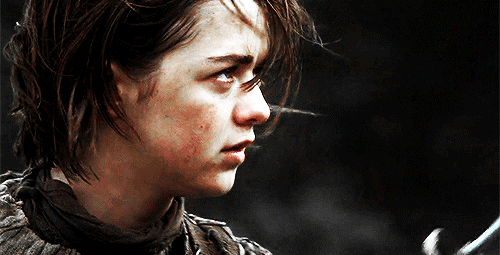 Now, do I want Arya to die? Of course not, but the trailer really does make me think she will. The opening scene really does make me think she's going down.
Damn, that will probably bring a tear to my eye. Make sure to tune in April 14 to see how all the action happens when the final "Game of Thrones" season shows up.
Let's hope Arya meets a fate suitable for her character. Her story arc is just too good to have a disappointing end.