UPDATE: This was an April Fools joke, and he tricked me. Props to me for admitting when I've been clowned.
Conor McGregor is broadening his horizons, and is now in the rosé game for April Fools Day.
McGregor, who is currently under investigation for an alleged sexual assault in Ireland, released a video Monday announcing his new brand, which is so eloquently titled, "Champ Champ Rosé." (SLIDESHOW: These UFC Women Really Hate Wearing Clothes)
The Irish-born star wrote on Instagram, "Just like I did with my Proper No. Twelve Irish Whiskey @properwhiskey, I will now take over the Rosé wine business. Introducing Champ Champ Rosé @champchamprose, the finest Rosé in the world! Sláinte." (SLIDESHOW: These Are The Greatest Ronda Rousey Photos On The Internet)
Watch the fake announcement video below.
I really don't understand this move from McGregor at all (UPDATE: because it's not real, which makes way more sense). In fact, getting in the rosé game is about as anti-McGregor as it gets. (SLIDESHOW: These Are The Sexiest Paige VanZant Photos On The Internet)
The whiskey makes sense. That's a working man's drink. Rosé? That's a drink for women in swimsuits enjoying some warm weather.
There's nothing about the drink that should be associated with the UFC or its star fighter. It just shouldn't be.
View this post on Instagram
Beer? Sure. A beer campaign from McGregor would make a ton of sense. That's something I could get behind.
I'm just not getting down with any drink designed for women on vacation. I just can't. I refuse to play that game.
McGregor should stick to whiskey. Leave rosé to somebody else.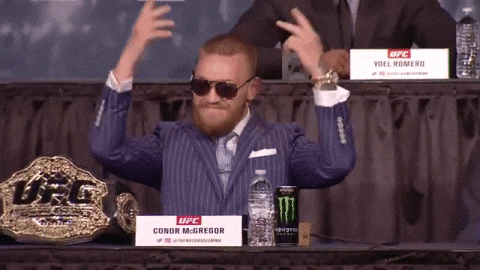 P.S.: Yes, I fully recognize how damn stupid I am for getting tricked this badly. At the very least, I was critical from the jump. I'll give this round to McGregor, and I promise that he won't get me twice.