The Jacksonville Jaguars apparently tried trading for Baltimore Ravens quarterback Robert Griffin III multiple times last season.
"Jacksonville tried to trade for me at the end of the preseason and right before the trade deadline, so we knew that was an opportunity and there'd be a chance if things didn't work out with Nick Foles," the Baylor Heisman winner, who just re-signed with the Ravens, said on "The Lounge" podcast, according to CBS Sports Wednesday. (RELATED: RGIII Signs New Two-Year Deal With The Baltimore Ravens)
View this post on Instagram
I guess RGIII might have been a hotter commodity than anybody realized. Let's not forget that his playing days looked over when he stayed out of the league for an entire season.
Last season, he stuck around with the Ravens all year. That alone was impressive to fans around the league. After he tore up his knee with the Redskins, I think most of us assumed his days as a great QB were over.
It's interesting to think the Jaguars thought RGIII might be a better option than Blake Bortles last season. In the dual-threat QB's prime, he was absolutely better than Bortles.
There's no doubt about that at all. When Griffin was at the top of his game, he was borderline on stoppable with the Redskins, but that was years ago.
Right now, I'd honestly probably prefer Bortles. I know that might sound crazy, but we're talking about RGIII in 2018. We're not talking about in 2012.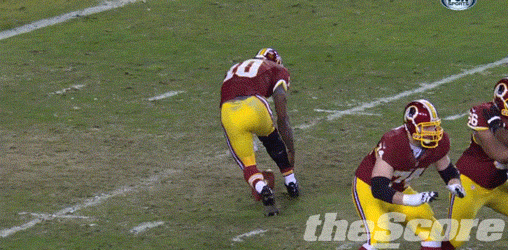 It'll be fascinating to see how many snaps he gets in 2019. My guess is not many, but being back in the league is an accomplishment in and of itself.