"Game of Thrones" is making a bold decision, and I'm not sure I'm a fan.
The show announced Tuesday that it would be releasing "inspired" music featuring Travis Scott, Ellie Goulding, A$AP Rocky and The Weeknd. (RELATED: These Are The Sexiest Photos Of 'Game Of Thrones' Star Emilia Clarke On The Internet)
Yes, you read that sentence correctly. Those people are all involved in some capacity with music and the hit HBO show.
You can watch the announcement video below.
Rally the realm.
Music is coming April 26. #GameofThrones pic.twitter.com/PcLPW45uZH

— Game of Thrones (@GameOfThrones) April 9, 2019
This makes no sense. I have no idea what to expect with this collaboration, but I'm not getting my hopes up. Not one bit.
I'm a huge A$AP Rocky fan, but I don't want him anywhere near "Game of Thrones." I don't want any of the people mentioned in the video above near my show.
No real fans do! They're all great, but they're not part of the "GoT" world. They're just not. Why do we have to combine the two? We absolutely shouldn't.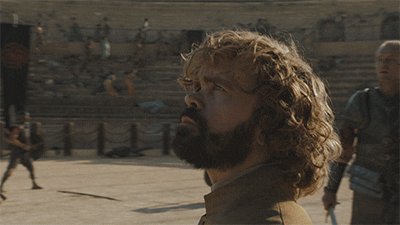 HBO hasn't let us down before, but this has me worried. This is just too much. There's only so much crossover between "GoT" and the rest of the entertainment world. Bud Light and the show was fine.
This is just too much. Enough is enough! Stick to what you know, and leave popular musicians out of it. Nobody asked for it and nobody wants it.