It's apparently important these days to measure TV ratings for gay people, and "Game of Thrones" came out on top.
The Hollywood Reporter reported the following Wednesday night:
Nielsen has released its first-ever weekly ratings for same-gender partner households, and its numbers show HBO's Game of Thrones as the most popular show among LGBTQ viewers.

…

For the week of April 8, the most-watched shows on cable and broadcast TV — the Game of Thrones premiere on HBO and the NCAA men's basketball championship on CBS — also topped the rankings among same-gender partner homes. About 191,000 people in those homes watched Game of Thrones the night it aired, and nearly 177,000 tuned into CBS' basketball game.
Why? Why is this necessary? Television is supposed to bring us together. It's not supposed to be something we break down by who you're sleeping with. The fact this is being measured is downright absurd, and incredibly stupid. (RELATED: These Are The Sexiest Photos Of 'Game Of Thrones' Star Emilia Clarke On The Internet)
Why don't start measuring the ratings for white dudes with blue eyes, one combat tour in Iraq, two divorces and a net worth of under $100,000? If we're going to break stuff down by sexual orientation, why stop there? Let's really crank this bad boy up.
What do people who have never ridden a horse, own two cars, have a doctorate degree and at least $200,000 in debt watch on TV? These are the questions I now need answers to.
To be crystal clear. I don't give a damn who you sleep with. We didn't storm the beaches of Normandy so that we could get into petty fights about what happens in a bedroom and make it a point in television ratings.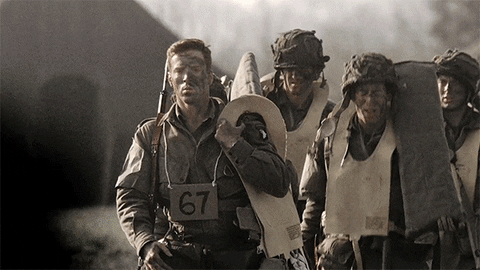 That's why the fact we're measuring TV ratings for the LGBTQ community is so insanely stupid and unnecessary. It's "Game of Thrones" we're talking about! Everybody loves it, and we shouldn't start dividing people up based on their television habits and their sex life. (RELATED: 'Game Of Thrones' Returns With Great Season 8 Premiere Episode 'Winterfell')
What an absurdly dumb idea, and it's condescending to people in the LGBTQ community to think they need to be treated or measured differently from the rest of us.
Is this where we're at in society? If it is, then it may be time to cancel 2019. Things were looking up, and now our founding fathers are rolling in their graves.
We also all know people would lose their minds if we started releasing ratings for straight white men, especially the wealthy ones. People would flip at the idea that was newsworthy.
Just so there's no confusion, I would find that equally as stupid as measuring for LBGTQ people. Let us just enjoy our television in peace and leave all the identity politics for another time.
Trust me, the last thing I care about when watching "Thrones" is who the other viewers are sleeping with.