"Game of Thrones" put up some monster viewership numbers for the second episode of the final season.
According to The Hollywood Reporter Tuesday, 10.29 million watched "A Knight of the Seven Kingdoms" live on the HBO broadcast. That number doesn't account viewership numbers from HBOGO or HBO NOW. (RELATED: These Are The Sexiest Photos Of 'Game Of Thrones' Star Emilia Clarke On The Internet)
It's down 12.5% from the premiere, but "more or less in line with second-episode declines for each of the past three seasons," according to the same report from THR.
It's numbers like the one above that should silence all the haters and critics of the hit show. People pretend like "GoT" isn't a national movement.
It is, and the viewership reflects that. The crazy thing is the fact this number will only go up once the HBOGO and HBO NOW numbers roll in. (RELATED: 'Game Of Thrones' Season 8, Episode 2 'A Knight Of The Seven Kingdoms' Is Outstanding)
Don't be surprised if the Sunday night viewing was around 17 million when it's all said and done. People love "Game of Thrones" that much, and they crave it like a drug.
Hell, I'm not afraid to admit my whole Sunday pretty much revolves around getting a new episode.
View this post on Instagram
You can expect the numbers to only get higher and higher as more and more episodes come out. Let's not forget viewership on season seven eventually went north of 30 million when it was all said and done. As I said above, people love getting a fix of "Thrones."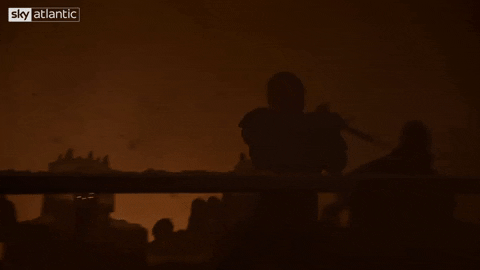 I'll keep all of you guys updated once the streaming numbers come in. They're going to be massive. I can promise you that much.