Superstar rapper Kodak Black was arrested Saturday prior to his performance at the Rolling Loud music festival.
According to TMZ, the musician was arrested on federal and state warrants related to firearm charges. He is set to see a judge at some point today. (SLIDESHOW: These Women On Instagram Hate Wearing Clothes)
View this post on Instagram
According to Page Six, Lil Wayne, who ultimately canceled his performance, was searched, but wasn't arrested.
To all my fans who came to see me at Rolling Loud, I'm sorry but I won't be performing. The Festival Police (Not Rolling Loud) made it mandatory that I had to be policed and checked to get on the stadium grounds. I do not and will not ever settle for being policed to do my job

— Lil Wayne WEEZY F (@LilTunechi) May 12, 2019
and give you guys a great show. I will be at Story tonight for the afterparty and you kan katch me on tour with my bros Blink 182 this summer!

— Lil Wayne WEEZY F (@LilTunechi) May 12, 2019
Well, I can't imagine the fans who bought tickets to Rolling Loud were too happy with this development. Kodak Black and Lil Wayne are two of the biggest names in the music game, and neither one actually hit the stage.
Lil Wayne might have backed out voluntarily, but it sounds like Kodak Black might be in some serious trouble. Of course, he's innocent until proven guilty, but this sounds very serious.
Federal authorities don't show up for minor issues.
View this post on Instagram
I would be irate if spent a ton of money to watch two of the most famous rappers alive perform, and neither did. That would send me over the top.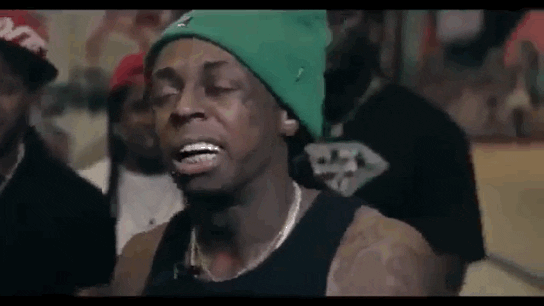 Check back for more details when we have them. It sounds like Kodak Black might want to give his lawyer a call.