Russell Wilson had an incredible Mother's Day gift for his mom, Tammy.
The Seattle Seahawks superstar gunslinger gifted his mother a house. Wilson, who was a college football star at Wisconsin, posted a video of himself handing over the keys with the caption, "All these years you have never asked me for anything… only thing you ever wanted is for me to LOVE. Well thanks for loving us the way you do. This ones for you. I love you momma. #HappyMothersDay #GodIsGood."
Watch the emotional moment below.
This is just another example of Russell Wilson being one of the best dudes in all pro sports. He just bought his mom a house and casually handed his mother the keys like it was no big deal at all.
Of course, money really isn't a concern for the Super Bowl champion. He just inked a $140 million extension. (RELATED: Russell Wilson Agrees To $140 Million Extension With The Seahawks, Gets $65 Million Signing Bonus)
That's more than enough money to buy your mom a house.
View this post on Instagram
In all seriousness, Wilson is such a damn good role model for young men. He's not ultra flashy, he keeps his head down, just constantly grinds it out and lets his performance on the field speak for itself.
That's exactly what you want in a football player and the face of a franchise. Wilson is the real deal, and he's the perfect kind of guy you want as the face of the franchise.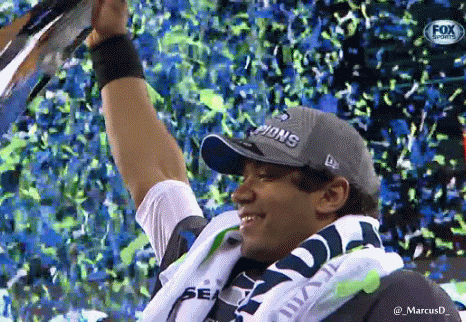 Major props to Wilson for the amazing Mother's Day gift. The house looks awesome, and young athletes should continue to look to him as perfect example of what a great dude is.
I can't wait to see what the Seahawks star does next.