An old clip of Michael Jordan and Charles Barkley talking with Oprah has gone viral on Twitter.
In the short video, which as been viewed over 1.5 million times, Barkley claims Jordan smacked his hand down when he tried to give money to a homeless person.
The former Phoenix Suns and 76ers star said Jordan told him, "If he can say 'do you have any spare change?' he can say 'Welcome to McDonald's. Can I help you?'"
Watch the interview below.
Charles Barkley telling a story of the time he tried to give a homeless man some spare change and Michael Jordan smacked his hand and said

"If he can say 'do you have any spare change?' he can say 'Welcome to McDonald's can I help you?'

(@therendernba) pic.twitter.com/ECdeYgkkGb

— NBA Central (@TheNBACentral) June 23, 2019
This is such an awesome moment from the Bulls legend, and it's the mentality that won him six rings. Now, I'm not going to say all homeless people are capable of getting a job, but I think we understand the point Jordan was making to Barkley. (RELATED: Charles Barkley Says LaVar Ball Is An 'Idiot' Who Should Be Kept 'Off Television')
If you can ask for a handout, then you should be able to get something for yourself. It might be a harsh lesson to learn, but it's clearly one Michael Jordan doesn't mind sharing.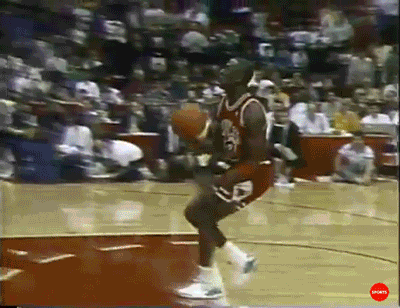 Honestly, it's kind of a laugh-out-loud moment. Imagine walking next to arguably the greatest basketball player of all-time, and having him slap your hand while trying to help the homeless.
Apparently, the intensity switch had no off button when it came to Jordan. Again, that's the spirit that puts banners in the rafters.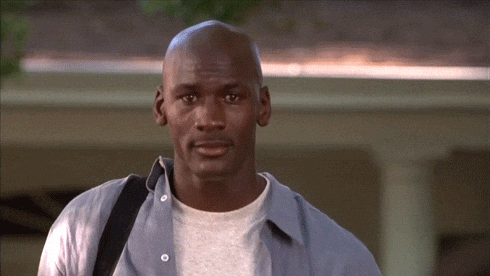 I'm also not the least bit surprised to find out Charles Barkley is all for helping random strangers. He seems like the kind of guy who would help just about anybody.
Jordan? Not so much. He just can't shake the spirit wired into his DNA.