Jennifer Lawrence will star in the movie "Mob Girl," and the true story sounds awesome.
The Hollywood Reporter reported the following details on Wednesday:
Mob Girl centers on Arlyne Brickman, a woman who grew up among racketeers and mobsters on the Lower East Side of New York City. From dating the wise guys to then running errands for them, she became a "mob girlfriend" who then wanted a piece of the action herself. She eventually became a police informant and major witness in the government's case against the Colombo crime family.
Yes, please sign me up for this immediately. Sign me up for this Lawrence film ASAP. The star actress crushed it in "American Hustle," and it sounds like this will be in a similar vein. (SLIDESHOW: These Are The Hottest Women On Instagram)
Lawrence is one of the most talented actresses in the game, and she has the perfect vibe to play a woman involved with the mob.
There's not a single woman I can think of in Hollywood who I'd prefer over her for this role. Again, she dominated "American Hustle," and I don't think this will be any different.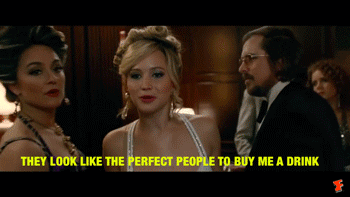 She could also use a huge hit. "Red Sparrow" was one of the worst movies ever made, and it was supposed to be a super dark role for her.
Instead, it turned out to be atrocious on every single level. Despite all the hype, it was just trash. It was hot trash.
There's no release date yet for "Mob Girl," but there's obviously no chance it's coming out before 2020. It might not even get here before 2021.
All I know for sure is that I'll be ready once Lawrence's latest movie arrives, and there's a 100% chance I'm seeing it.
Go, Jennifer, go!