The 1992 football player policy handbook for the Wisconsin Badgers is awesome.
A page of the book was tweeted out by @BadgersHistory, and the policies for playing in bowl games were incredibly simple. (RELATED: David Hookstead Is The True King In The North When It Comes To College Football)
There were only two. The first was to win the game and the second was to "have one of the greatest experiences of your life."
Welcome to @BadgersHistory!

This account will share items from our vast collection of Wisconsin Athletic artifacts

With @BadgerFootball starting this week, here's proof Barry Alvarez was expecting big things from this program well before most of us. pic.twitter.com/IH0KN8jR82

— BadgersHistory (@BadgersHistory) August 26, 2019
I can't even begin to tell you all how much I love this. Head coach Barry Alvarez didn't have time to waste when he took over the program and saved it.
He was here to win football games. It was that simple. He wasn't going to list off a bunch of rules and goals.
Bowl games aren't about a personal journey. They're about winning. Nothing more and nothing less. You step on the field, you play your opponent and you play to win.
The crazy thing is the Badgers won the Rose Bowl following the 1993 regular season. It didn't take much time at all for Alvarez to turn Wisconsin into an absolute powerhouse.
We were a joke before his arrival. In a few short years, we became one of the crown jewels in college football.
The Badgers should print out the first rule for bowl games from this handbook and plaster it all over Camp Randall, the dorms, the weight room and everywhere else.
Just win, baby! Win!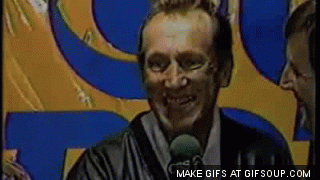 Make sure to tune in Friday night to watch the Badgers smack around USF to get the season started. Can't wait!