Someone has dropped a monster bet on the Indianapolis Colts to win the Super Bowl this upcoming season.
According to ProFootballTalk, an unnamed person bet $10,000 on the Colts at 45/1 odds. That means they'll win $450,000 if the Colts do the unlikely and win the Super Bowl. (RELATED: David Hookstead Is The True King In The North When It Comes To College Football)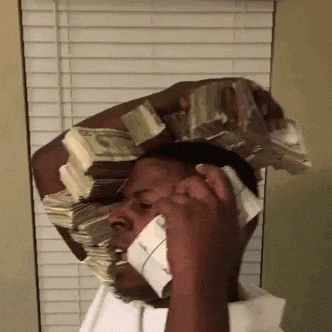 I kind of have to cheer for the Colts now to a degree because they drafted Jonathan Taylor. I'll always be a Lions guy, but I have to support Taylor.
The Colts gave Philip Rivers and their offense a huge boost by taking him in the second round. There's no doubt about that at all.
View this post on Instagram
Having said that, there's no way in hell the Colts are winning the Super Bowl. There's no chance. There's a better chance I marry a supermodel in the next week than the Colts win the Lombardi Trophy.
No disrespect to the Colts and their fans, but Indy just isn't a championship caliber team right now. As much as adding Taylor helped, it won't be enough.
View this post on Instagram
The dude might as well just have driven down the road and pitched $10,000 right out of the window. The end result would have been the same.
Best of luck to this guy. He's going to need it after putting $10,000 on the Colts!