History's upcoming mini-series "Grant" about Ulysses S. Grant looks outstanding.
History wrote in part the following description for the series:
Grant tells the remarkable and quintessentially American story of a humble man who overcomes incredible obstacles, rises to the highest ranks of power and saves the nation not once, but twice. With a seamless blend of dramatic scenes, expert commentary and beautifully enhanced archival imagery, this three-part miniseries uncovers the true legacy of the unlikely hero who led the nation during its greatest tests: the Civil War and Reconstruction.
Leonardo DiCaprio, who served as an executive producer for the series, tweeted out a preview Tuesday night, and it's incredible. (REVIEW: 'Westworld' Season 3 Ends With The Possible Deaths Of Multiple Characters)
Give it a watch below.
Ulysses S. Grant was regarded as one of the greatest military commanders in United States history, and as the 18th President, he united a country that was divided during the Civil War. #GRANT premieres Monday May 25 on @HISTORY as part of a three-night event. pic.twitter.com/fgAcxo2sMG

— Leonardo DiCaprio (@LeoDiCaprio) May 19, 2020
Yeah, this is going to be a must-watch event starting May 25. It looks like it's going to be absolutely outstanding.
Americans love war movies and TV shows. That's just a fact. We crave war content. I don't know why, but the general public is addicted to it.
Look no further than the success of "Band of Brothers" over the past 19 years for proof of that fact.
Now, History is giving us a mini-series about the general tasked with winning the Civil War. If that doesn't have you interested, then I don't know what ever would.
It's also nice to see History getting back to some actually interesting historical stories instead of the stuff they air a lot of these days.
As a kid, I was obsessed with the channel. I watched it whenever I could. I would just sit there soaking up all the information
Unfortunately, the channel has strayed over the past several years. Well, it looks like "Grant" will return it to its roots.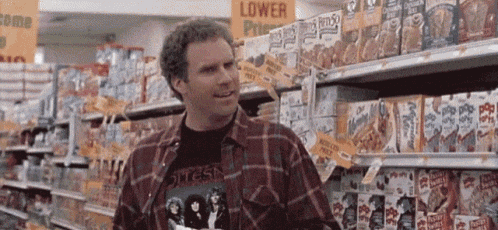 Tune in starting May 25. It looks like it's going to be a great time.