Los Angeles Chargers head coach Anthony Lynn had an all-time comparison Wednesday.
While speaking with the media, Lynn compared the Chargers struggling this season in the NFL to the American forces being bombed at Pearl Harbor. (RELATED: David Hookstead Is The True King In The North When It Comes To College Football)
Yes, you read that sentence correctly. Lynn said in part, "We're down, but we're not out. Just the other day was Pearl Harbor Day. You know, one of the biggest defeats this country has had, and we bounced back from that."
You can watch his full comments below. The clip is absolutely amazing.
Sheesh pic.twitter.com/gGvI0tPX7H

— Amen-Ra (@MasterO3_TGC) December 9, 2020
First off, cease and desist. Everyone knows that WWII references combined with sports is my thing. Until I start getting some checks, I don't expect anyone to be using my comparisons/phrases about D-Day or Pearl Harbor.
I've spent the past 188 days fighting to save Big 10 football. Today, we accomplished the mission.

Much like the Osama Bin Laden raid or D-Day, you never know when your number will be called to serve. All you hope for is to execute your job and the mission.

We did just that.

— David Hookstead (@dhookstead) September 16, 2020
Secondly, and arguably more importantly, this is a first ballot hall of fame football guy quote. I can't even believe this is real, but here we are.
What an amazing line from Lynn. Just absolutely incredible on every single level.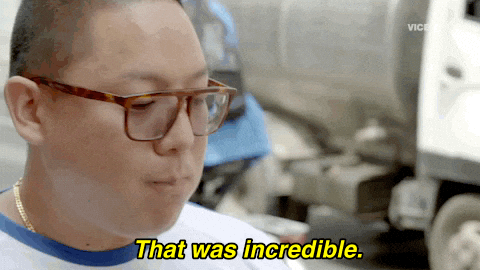 Not only did he compare the Chargers being trash to America being bombed at Pearl Harbor, but he then let the media know that he actually told his staff the exact same!
Not only was this not just a comment for the news to soak up, it's an actual example he used! The Power-I and making decisions on fourth down and fighting on the decks of a warship in the early morning hours of December 7, 1941 are really indistinguishable when you think about it!
I know that there are so many people who are going to be upset about what Lynn said, but you shouldn't waste the energy. This is just downright spectacular.