Australian kayaker Jess Fox had an innovative way to fix her kayak.
Fox earned a bronze medal competing in the K1, but she first needed to fix the nose of her kayak. How did she do it? (RELATED: David Hookstead Is The True King In The North When It Comes To College Football)
View this post on Instagram
In a TikTok video, Fox showed that she used a condom to hold a carbon mixture on the nose of the kayak, according to Yahoo Sports.
You can check out the video below.
For those of you who might not know, condoms are handed out like candy at the Olympic games. It's been reported that roughly 150,000 condoms are at the games for athletes in Tokyo.
As I've predicted, none are coming out, but I didn't expect one to be used to fix a kayak!
150,000 Condoms Will Be Given To Athletes Competing In The Olympics https://t.co/OdXcATNCVn

— Daily Caller (@DailyCaller) June 15, 2021
When competing at the highest level of sports, you often need to be adaptable. Being able to adapt is what separates the losers from the winners.
However, I don't think anyone expected a condom to be needed to save a kayak. Yet, that's exactly what happened and it clearly worked very well.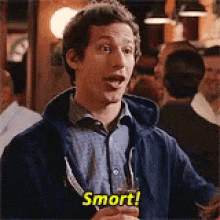 Props to Fox for her quick thinking and using the tools around her to win the day. You just love to see it!