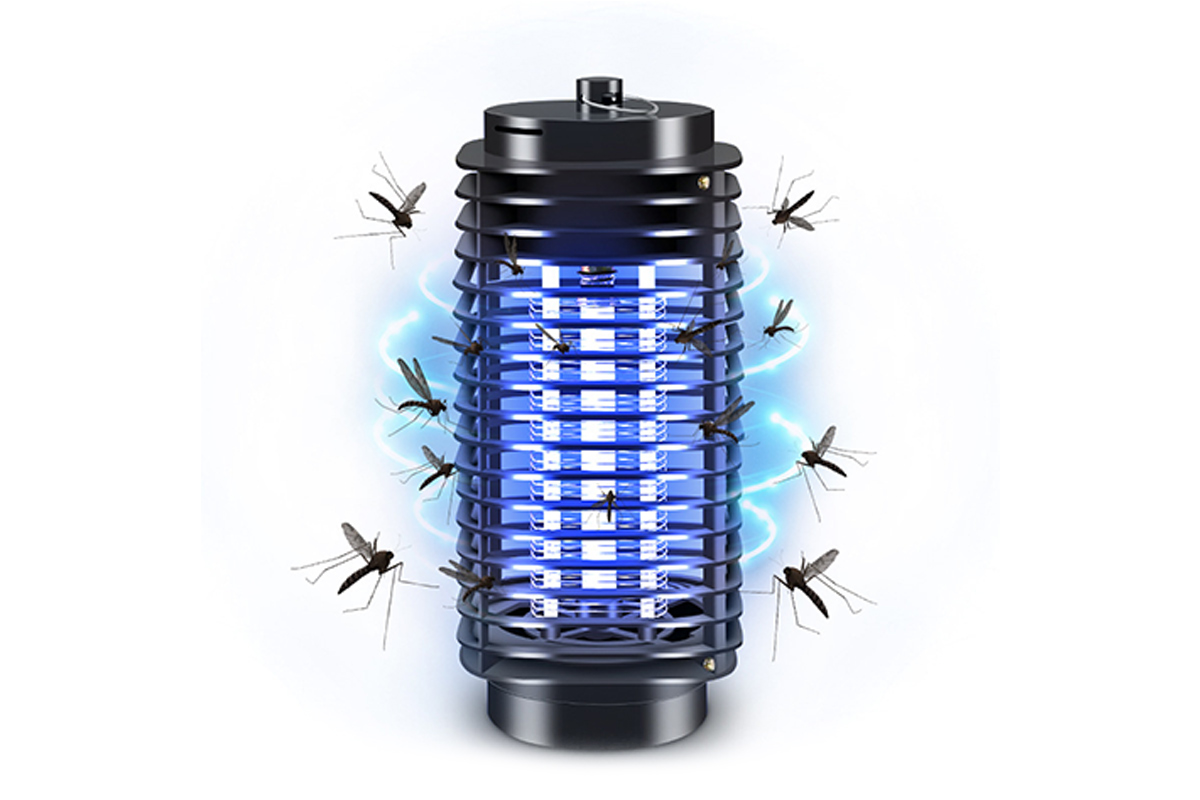 Don't let mosquitoes and other pesky insects ruin your moments of peace at the campground or your backyard. Eliminated the problem with the Bug Zapper, a mosquito killer that works both indoors and outdoors and gives you a peaceful outdoor experience.
This electric bug zapper uses photocatalyst to lure in mosquitoes, moths, flies, and other pests. It then uses electric UV to kills them when they make contact with the zapper. The insects go away, and you get to spend your time in peace.
This bug zapper is non-toxic, eco-friendly, and safe to use around children and pregnant women. There are no harmful chemicals like pesticides and insecticides, making it safe for everyone to be around.
And this is a versatile device, able to be used outdoors like a traditional zapper and indoors as well. You can place it in your family room, office, bedroom, garage, or any room where flies or mosquitoes might be bothering you. Put it in your bedroom and sleep with the windows open without waking up to a slew of mosquito bites.
The bug zapper stands just 10 inches high, so it won't take up much space — considering the amount of work it can do. It works on 220 volts and has 3 watts of power.
So forget about those uncomfortable evenings around the fire pit in the backyard, or at the campground. Those are places where the bugs outnumber you and only seem to grow in numbers as you sit there defenseless. With this bug zapper, you can take control of the situation.
And now is a great time to grab one. Normally priced at $39, you can get the Bug Zapper Indoor and Outdoor Mosquito Killer for a limited time for just $29.95, a savings of 25 percent.