Larry David wants kickers to get the boot from the NFL.
During a Wednesday interview with Rich Eisen, the superstar actor and comedian said if he became the NFL commissioner, he'd get rid of goalposts and kickers. (RELATED: David Hookstead Is The True King In The North When It Comes To College Football)
Fire up his rant below. It's absolutely hilarious.
We had the great Larry David in-studio today and @richeisen made LD the new @NFLCommish much to his delight.

Wait until you hear Commissioner David's first action items once in charge.

Well, kickers (and goalpost makers) might not want to hear.#CurbYourEnthusiasm #NFL pic.twitter.com/0XvzK7TuLW

— Rich Eisen Show (@RichEisenShow) October 20, 2021
I love David's passion about eliminating kickers and goalposts. I've never seen someone so fired up about such a minor detail in the grand scheme of things.
He was ranting and raving like kickers were solely responsible for ruining the game of football. I've never seen a guy so fired up about kickers in my life.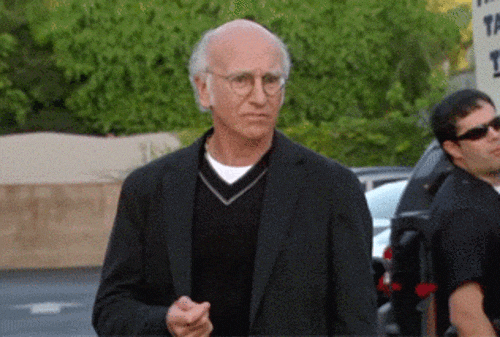 Did David lose a girlfriend to a kicker years ago? I feel like there must be some history here. Even when Justin Tucker broke my heart, I still respected the hell out of his leg.
Despite what the "Curb Your Enthusiasm" star might say, kickers are very much part of the game!
JUSTIN TUCKERRRRRRRRRRRRRRRRR pic.twitter.com/vCsHRtfULo

— Baltimore Ravens (@Ravens) September 26, 2021
Now, would it be interesting to see what would happen? Sure, but it's not going to happen. Trust me when I say kickers aren't going anywhere.