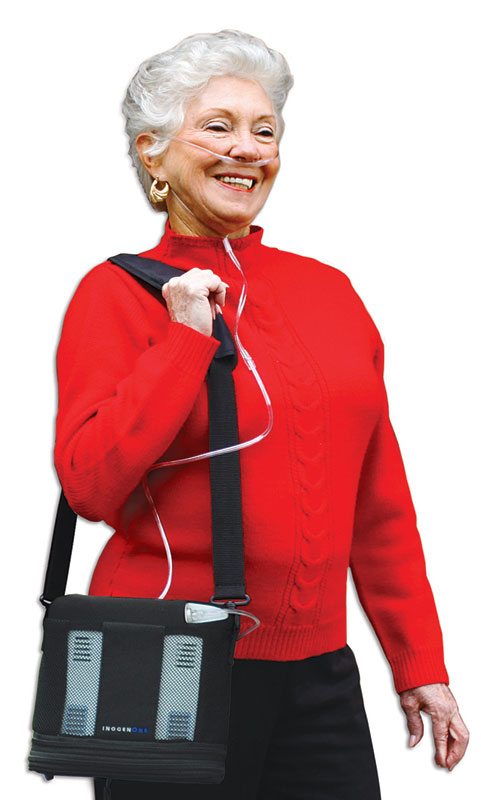 (NewsUSA) – Growing old gracefully can be a challenge, and rarely is it kind. It can be made more difficult if you need to be tethered to an oxygen tank just to breathe. For those who suffer from respiratory problems, every step is an effort and living life independently is nearly impossible.
According to the American Lung Association, chronic obstructive pulmonary disease (COPD) is the third leading cause of death in America (heart disease and cancer take the top spots, respectively) and affect more than 12.7 million adults aged 18 and over. A 2011 study found that of the 4.7 million Americans ever diagnosed with emphysema, 92 percent are 45 or older.
While portable oxygen concentrators (POCs) have come a long way from the cumbersome nuisances they once were, seniors say there is still a stigma attached to carrying one around in public.
"Freedom is my life," says Carol Holland, a woman who relies on oxygen just to get through her day. "So being tethered to an oxygen machine is not my favorite thing. It's an unpleasant reminder of your disability."
One company is helping people like Holland live as independently as possible, even with the need for supplemental oxygen or oxygen therapy.
Inogen, a home health care provider, has created the Inogen One G3, a lightweight POC that is easy to use and can be taken anywhere. The Inogen One G3 continuously purifies the air from the atmosphere by removing nitrogen to deliver oxygen-rich air through a nasal cannula. The system is powered by a rechargeable battery or an AC or DC source. The Inogen One does not require oxygen refills or heavy tanks, can travel easily in a pack or on wheels and requires only minor maintenance.
Why should seniors spend another day feeling trapped by their oxygen therapy devices? All it takes is a simple phone call to 1-800-496-8120 to find out more. For more details about Inogen One, visit www.inogen.com.