The Los Angeles Lakers will apparently take a very hard look at Jason Kidd if the team fires Luke Walton.
According to Adrian Wojnarowski Sunday, "Kidd will be among the serious candidates" if Walton is removed as the head coach of the team. The former NBA star and Milwaukee Bucks coach has long been attached to the Lakers job if it became available. (RELATED: LaVar Ball Guarantees LeBron James Won't Win A Title In Los Angles If Lonzo Gets Traded)
Kidd will be among the serious candidates for the Lakers coaching job if Luke Walton is dismissed, league sources tell ESPN. That's expected to give Kidd some pause on pursuing the Cal opening now. https://t.co/mm1SHCcVNJ

— Adrian Wojnarowski (@wojespn) March 24, 2019
The Lakers are in serious trouble, but I'm not sure Jason Kidd is the right man for the job. He might be a good culture fit with LeBron James, but we haven't seen a ton of success out of him as a head coach.
View this post on Instagram
His career head coaching record is only 139-152. That's not even a little bit impressive. Again, why would any of us just assume that Kidd is somehow going to take over the Lakers and turn them around?
They're trash, LeBron James has turned the team into a circus act and I highly doubt Kidd is somehow the savior fans are clamoring for. (RELATED: LeBron James Appears To Bounce Ball Into TV Broadcast On Purpose)
It's not like he's Gregg Popovich or any other coach with a proven track record of major success.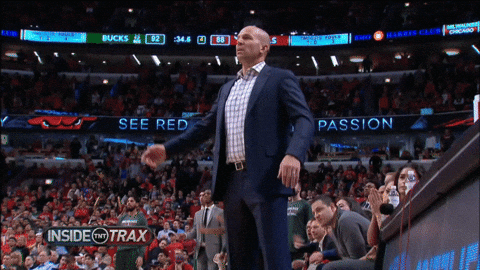 As for Luke Walton, he's almost certainly getting fired. I didn't even realize that was still up for discussion at this point.
His days with the Lakers are rapidly nearing an end, and it's probably a split both sides are eager for.