College football attendance numbers are in big trouble.
According to a Monday report from CBS Sports, FBS football attendance as an average is at its lowest point in 22 years. Other than the ACC, every single Power Five conference dipped in attendance. The PAC-12 is at its lowest point since 1982, the Big Ten is back to 1993 numbers and the SEC and Big 12 both hit their lowest points since 2003. (RELATED: Wisconsin Football Coach Paul Chryst Discusses Spring Practice Beginning)
It's a disaster across the board when it comes to selling tickets.
View this post on Instagram
However, this isn't a sign that college football falling apart. The TV ratings are incredibly strong, and people are opting for that over the traditional game day experience.
Personally, that's the boat I'm in. I'll go to a game or two a year, but why would I sit at the stadium when I can watch the game on a big screen at home surrounded by everything I need? (RELATED: Wisconsin Football Coach Paul Chryst Gets Extension)
Obviously, I'm going to opt for the comfort from home, especially with the broadcast experience as good as it's ever been.
View this post on Instagram
Is it a great sign attendance is down? Of course not. There's no reason to panic. If the TV ratings were plummeting, too, then I'd say it's time to smash the panic button, but we're not even close to that situation at the moment.
College football is still the soul of this nation, and that's not changing anytime soon. Colleges need to find ways to make the game day experience in the stadiums better if they want ticket sales to shoot back up.
I'm not sure how you do that with the home viewing situation being so great. Most stadiums don't even sell alcohol. Maybe start there and expand out.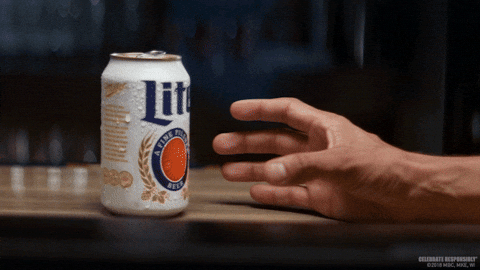 Either way, college football is still roaring, and that won't stop anytime soon.