A fascinating new study has determined the most talked about "Game of Thrones" characters on Twitter.
DaringPlanet.com put together the study based on Twitter data, and the character that came out on top might surprise you. Arya took the top spot with 19 states talking about her the most on Twitter and having the most overall noise being made about her. (RELATED: These Are The Sexiest Photos Of 'Game Of Thrones' Star Emilia Clarke On The Internet)
Jon Snow came in second and was followed by Daenerys. You can see a full map of the country below.
Arya? Really? I didn't see that one coming. She was all over that map. Absolutely dominating the scene. This is a major upset. Is it on the same level as the Miracle on Ice? Of course not, but I still didn't see it coming at all. (RELATED: Did Kit Harington Accidentally Release Major 'Game Of Thrones' Spoiler About Jon Snow?)
I guess it's just a little more proof that everybody loves Arya.
View this post on Instagram
Arya really is arguably the most badass character on the show. She shouldn't even have made it this far and now she's a cold killer.
If you can't support that, then you're no friend of mine.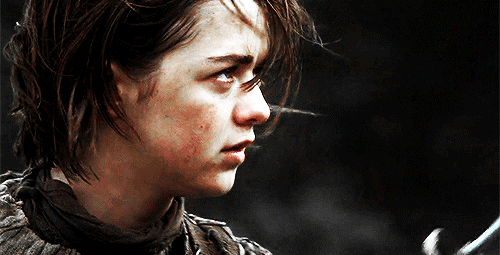 Tune in this Sunday on HBO to watch the start of season eight of "Game of Thrones."