The Alliance of American Football apparently owes UCF a substantial amount of money.
After eight short weeks of gameplay, the AAF just up and folded. It was embarrassing and it sucks for football. It might suck even worse for UCF because they're reportedly owed a nice chunk of money from a contract to host home games for the Orlando Apollos. (RELATED: Alliance Of American Football Suspending Operations)
View this post on Instagram
The Orlando Sentinel reported the following Tuesday about UCF being owed money:
The Alliance signed a three-year lease for the Apollos to play a total of 15 home games at Spectrum Stadium for $75,000 per game. That comes to a total of more than $1.1 million, which is technically what the Alliance owes UCF for not living up to the terms of the entire lease. But when the league suspended operations, the Knights were owed close to $100,000 for the out-of-pocket expenses in addition to three game's worth of rent ($225,000).
What an utter disaster for everybody involved. I would be so mad if I were in charge of dealing with this from UCF's end.
They thought they were going to get more than $1 million, and now they're pulling a six-figure amount from their own pockets.
Do you hear that sound off in the distance? That's the sound of lawsuits being drawn up as we speak.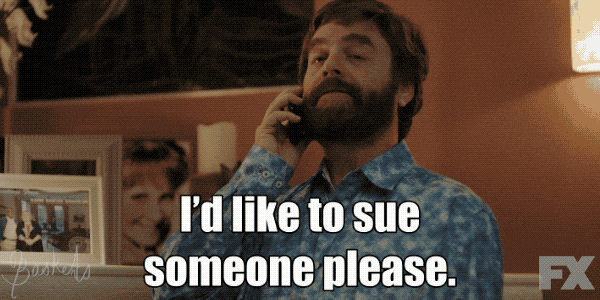 There's no way UCF isn't going to try to get this money. It'd be one thing if it was like $5,000. It's not. It's a lot more than that, and you can bet they won't just roll over. (RELATED: Johnny Manziel Throws For 48 Yards, Rushes For 20 In AAF Debut)
The AAF might be dead, but we all know this is America. In this country, people sue all the time, and this time it looks like UCF has a legit case.
View this post on Instagram
What a disaster all the way around. I hope the people in charge of ruining the AAF never get a full night of sleep again.
I want them to reflect constantly on ruining a fun spring ball league for the rest of us.