Will Smith's new movie "Gemini Man" looks epic.
The plot of the film, according to the Youtube description released Tuesday, is as follows:
Gemini Man (#GeminiMan) is an innovative action-thriller starring Will Smith (#WillSmith) as Henry Brogan, an elite assassin, who is suddenly targeted and pursued by a mysterious young operative that seemingly can predict his every move. The film is directed by Academy Award®-winning filmmaker Ang Lee and produced by renowned producers Jerry Bruckheimer, David Ellison, Dana Goldberg and Don Granger. Also starring are Mary Elizabeth Winstead, Clive Owen and Benedict Wong. Gemini Man opens in theaters October 11, 2019.
I don't know about all of you guys, but that sounds awesome to me. I got amped just reading the plot. After watching the trailer, I'm ready to run through a wall. (RELATED: Watch Will Smith In 'Aladdin' Trailer)
I don't want to spoil any of it before you give it a watch below.
A young Will Smith chasing an older Will Smith, and both of them are highly-trained assassins? Yeah, you can go ahead and charge my credit card right now.
No need to wait and figure things out. I'm sold. I'm so sold that I don't even know where to begin. It feels like it's been forever since the legendary actor has made an absolute heater, but we look like we're back in business now.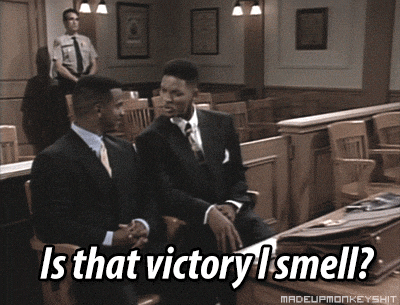 There are few people better at his craft than Smith when he's at the top of his game. A younger version of himself chasing him around trying to kill him sounds badass as all hell.
We'll all find out Oct. 11. I think it's going to be great.