"Avengers: Endgame" continued to dominate the box office over the weekend.
According to The Hollywood Reporter, the superhero movie passed "Titanic" on the list of highest grossing films, and is now sitting at $2.189 billion. It is now the second highest grossing film in the history of movies. (RELATED: 'Avengers: Endgame' Earns $1.2 Billion During Its Opening Weekend)
It's about $600 million behind "Avatar" for the top spot on the list.
Here's a live look at everybody at Marvel and Disney as they watch the money just keep pouring down from the sky on them.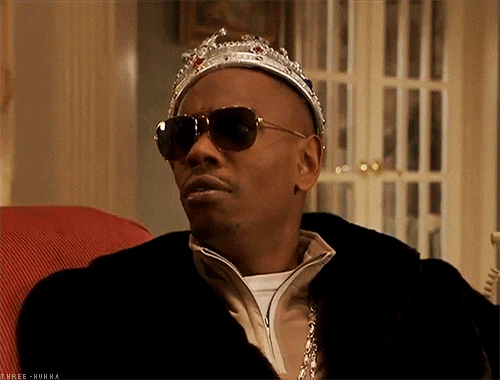 I still haven't seen "Endgame" yet, but everybody I know who has watched it has absolutely loved the film. It's apparently a massive emotional rollercoaster. I can't wait to find out for myself just how great it is.
What I do know for sure is the movie has been an ATM for the people involved. It's made over $2 billion! That's just absurd.
It just passed "Titanic." You know you're doing something when you pass James Cameron's hit movie on the list for money making machines in Hollywood.
The main question now is whether or not "Endgame" is capable of catching "Avatar." Getting another $600 million won't be the easiest of tasks, but I'd have to imagine there's a very high chance.
At this point, I'm not willing to best against the superhero film because it clearly has no problem making money. I hope all the studio executives and stars don't spend their money in one place!