A new "Game of Thrones" theory has a lot of compelling evidence suggesting Jaime Lannister might not be dead.
In the fifth episode of the final season, it appeared like Jaime died with his sister Cersei as Daenerys torched King's Landing to the ground. (RELATED: These Are The Sexiest Photos Of 'GameOf Thrones' Star Emilia Clarke On The Internet)
However, that might not actually have been the case after all.
There are two main points of evidence to suggest Jaime survived the carnage unleashed by Daenerys. First, as pointed out by BroBible, Entertainment Weekly has been pumping out interviews with actors after their deaths.
James Hibberd has done interviews for EW with Lena Headey, who played Cersei, and the actors behind The Hound and Varys. All those characters are dead and the interviews have been released.
Yet, when Hibberd was asked about an interview with Nikolaj Coster-Waldau, he said he was "holding that one for a bit."
Thanks! Holding that one for a bit…

— James Hibberd (@JamesHibberd) May 14, 2019
BroBible also pointed out there don't appear to be any good-byes to Coster-Waldau from castmates on social media, but there are plenty of others for dead characters. (RELATED: 'Game Of Thrones' Is Excellent In New Episode 'The Last Of The Starks')
So, he's either hated by his co-workers (seems unlikely), or he's not actually dead. You tell me which is more likely.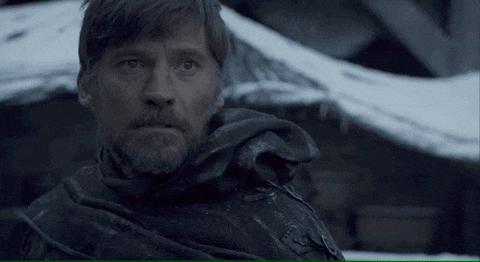 I can't believe I'm actually going to say this, but I think there's a very high chance Jaime is still alive. I know it sounds unbelievable, but this is "Game of Thrones" we're talking about here.
Plus, he is the Kingslayer, and Daenerys has a date with death she isn't going to want to miss. Tune in Sunday night on HBO to watch the final episode ever. It should be a hell of a fun time.