Ohio State quarterback Justin Fields has been named the best player in the conference at his position.
Fields jumped into the Buckeyes program after leaving Georgia, and is now in complete control of the program at OSU. He's also already been named the best passer in the conference by 247Sports.
View this post on Instagram
They wrote the following when explaining the decision:
Fields' place in any preseason quarterback ranking is based on upside and will be subject to criticism from the non-believers, but the Georgia transfer is supremely talented and should excel in an offense that caters to his strengths under Ryan Day.

…

Fields keeps defenses honest with his running ability, but is still a pass-first quarterback. Don't be surprised if Fields warrants a ton of Heisman attention if the Buckeyes stay inside the Top 10 throughout the season.
It's hard to disagree with putting Fields at the top. The only other quarterback in the conference who could be close is Shea Patterson, and he came in at second on the list. (RELATED: Ohio State And Michigan Are The Heavy Favorites To Win The Big Ten Football Championship)
Fields is pretty much a video game character. He's big, strong, fast, can make all the throws and he has a gigantic frame for somebody playing his position.
He's the dream scenario for any coach looking for a mobile passer who can extend plays with his feet.
Despite the fact that I hate OSU with everything in my body, I still respect the fact they load up on talent. The Buckeyes being good is for the best of the conference.
The B1G is simply better off when OSU is rolling. A rising tide raises all boats.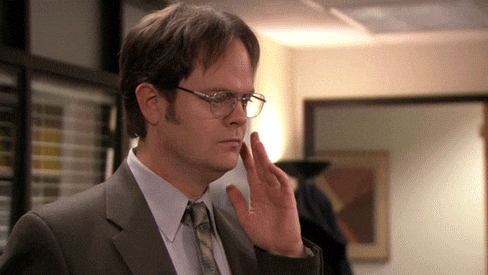 As a Badger fan, OSU is by far and away the team I'm most worried about, especially with Fields under center. They won't be an easy victory, but I look forward to the challenge.
We'll play anybody at any time, and that includes Justin Fields and the Buckeyes.