Kevin Durant is going with number seven for the Brooklyn Nets.
The superstar forward, who is recovering from an achilles injury, posted a photo of a number seven Nets jersey hanging in a locker late Sunday night. (RELATED: Kevin Durant Will Sign With The Brooklyn Nets For $164 Million, Kyrie Irving Will Get $141 Million)
In case you were wondering what kind of attention Durant tends to draw, the post has more than 750,000 likes.
I think it's safe to say he's got plenty of fans left, despite the fact he's switched teams a few times.
View this post on Instagram
Well, there it is, folks. It's officially real. Once you get your jersey number, there's no going back. I'm pretty sure those are the rules.
Unfortunately for fans of the Nets, Durant won't be able to play for a long time. There's a really good chance he misses all of next season with his achilles injury.
However, once he does return, you can expect the fan base to explode with excitement.
Durant and Kyrie Irving together also has the potential to be entertainment gold. They're two of the best players in the game, and both of them are known as being very emotional at times.
If that doesn't get you excited from an entertainment standpoint, then I don't know what will.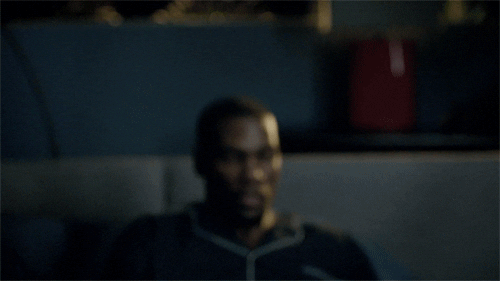 This upcoming season is going to be electric. I'm not sure there's ever been a more hyped season in NBA history, and I'm here for every second of it.