Illinois football coach Lovie Smith has a gigantic gray beard these days.
Smith attended Big 10 media days Thursday, and showed off his majestic facial hair and beast of a beard. In fact, this beard might rival my own, and we all know how seriously I take my beard. (SLIDESHOW: These Women On Instagram Hate Wearing Clothes)
Take a gander at this thing below.
Lovie Smith beard update: luxurious pic.twitter.com/trLyVLfeqm

— Yahoo Sports College Football (@YahooSportsCFB) July 18, 2019
My friends, I have said a lot of bad things about the Illinois football program over the years. I have said just some awful things.
I've said they're trash, I've said they're a joke, I've said they don't belong in the B1G, I've called them one of the worst programs ever.
I could say all that stuff again. I could remind you all how pathetic their fans are. I could do all of that, but I'm not going to. I'm not going to bring that stuff up because Smith's beard is just too badass.
I might have underestimated what Illinois is going to be all about this year. When a guy with a beard like that is calling the shots, you can guarantee that all bets are off.
View this post on Instagram
Illinois might have been trash before, and they might be trash in the very near future. However, I'm not betting against a team whose leader looks like he walked off a war that was fought in the Rocky Mountains for the past five years.
I'm not betting against that team at all.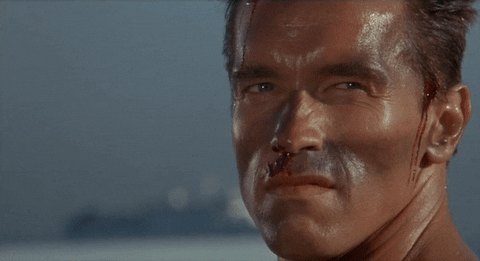 I thought Oct. 19 would be a glorified practice for the Badgers when they play Illinois. I very much no longer feel that way.
This is going to be a battle to the death as long as Smith is rocking that beard.