Clint Eastwood's new movie "Richard Jewell" looks like it's going to be outstanding.
The plot of the film, according to the trailer's YouTube description, is, "American security guard, Richard Jewell (Paul Walter Hauser), heroically saves thousands of lives from an exploding bomb at the 1996 Olympics, but is unjustly vilified by journalists and the press who falsely report that he was a terrorist."
For those of you who don't know, this is based on a very real and very unfortunate true story. I won't spoil anything. If you're ultra-interested, you're a simple Google search away from finding out all the details you could ever want. (RELATED: The Trailer For 'Westworld' Season 3 Has Been Released. It's Absolutely Insane)
Having said that, it looks like this is going to be another hit from Eastwood. Judging from the trailer, audiences are in for a great film.
Give it a watch below.
My friends, it looks like we have a guaranteed hit on our hands. That trailer was awesome, and Eastwood is about to tell a story most Americans my age probably don't know anything about.
What happened to Richard Jewell was disgraceful. Again, I'm not going to spoil anything for you, but it should outrage all freedom-loving Americans.
Now, Eastwood will take a crack at the tragic story of the 1996 summer Olympics bombing. If there's anybody capable of doing it well, it's Clint Eastwood.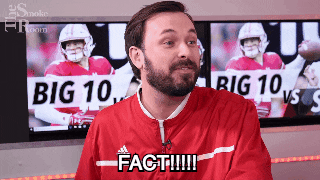 You can catch "Richard Jewell" starting December 13. Something tells me this one is going to be a must watch film.