Ohio State assistant athletic director Mickey Marotti pulled of a pretty solid April Fools' Day prank Wednesday afternoon.
In a video tweeted by head coach Ryan Day, Marotti informed the team that he would be leaving the Buckeyes to pursue his passion. (RELATED: David Hookstead Is The True King In The North When It Comes To College Football)
What exactly was the passion he's chasing? He's joining a rock band! Watch the funny video below.
We had a team meeting today and Coach Mick gave his farewell to the team. Want to thank him for everything he has done for Ohio St. pic.twitter.com/y5Uvo0d5HK

— Ryan Day (@ryandaytime) April 1, 2020
This is the exact kind of stuff we need to see more of as we fight a war against coronavirus. The world needs something to smile about.
Informing the OSU program that you're quitting your high-profile job with the Buckeyes to join a band is laugh-out-loud funny.
Obviously, he's just pulling a prank for April Fools' Day. I wish I could have seen the reactions to see if anybody bought it.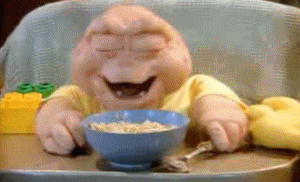 Never trust anything you see on April 1! That's just a general rule of life. Look at everything with extra caution. You never know who might be out there trying to mess with you.
While I strongly hate OSU, I appreciate the laughs from assistant AD Marotti.