Former Los Angeles Dodgers announcer Vin Scully recently had some wise words about baseball returning.
The baseball season has been delayed indefinitely because of the coronavirus pandemic, and nobody really knows when we'll see games get underway. Well, the voice of the Dodgers for decades thinks the return of the sport is a good measuring stick for the state of America. (RELATED: David Hookstead Is The True King In The North When It Comes To College Football)
"I think of baseball right now as a national thermometer. People are hoping for baseball because if baseball comes back it's the first true sign that we are on the comeback trail. It's our national thermometer," the legendary broadcaster told Sports Illustrated in a piece published Monday.
I couldn't have said it better myself if I tried. I've said the same thing about college football ever since this whole thing started.
Obviously, Scully has a little bit of a closer connection to baseball than I do, but I think I can safely say the same for football.
America simply needs our sports back. Once sports return, then people will start to become confident in society returning to normal.
We've been in a dogfight since early March. It's now nearly the end of May, and I have no doubt we're winning this war.
Eventually, we're going to get our sports back. You best believe that. I don't know exactly when it'll happen, but we're Americans.
We don't lose to anything.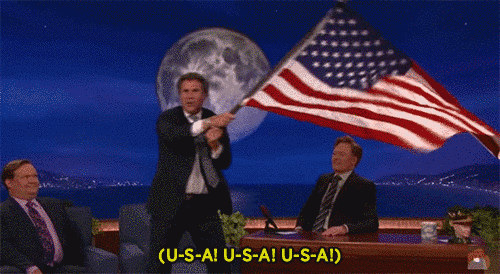 Props to Scully for dropping an epic line about baseball returning. I love it!