Miller Lite has created three candles for a great reason.
The popular beer company announced Tuesday that it has created the Dive Bar, Beer Garden and Game Day scents, and they sound awesome. (RELATED: David Hookstead Is The True King In The North When It Comes To College Football)
For $20, you can buy a candle and the money goes towards the United States Bartenders' Guild to help people during the coronavirus pandemic.
Missing your favorite bar? Whether it's a dive bar, a sports bar or a beer garden, @MillerLite's limited-edition candle collection lets you bring that signature smell home. https://t.co/vM8kiEgJb6

— Molson Coors Beverage Company (@MolsonCoors) March 23, 2021
The Dive Bar scent is described as "musk, tobacco, pine and yeast to conjure 'dim lights, a faint glass clinking and the sinus-clearing sensation of a puddle that somehow exists indoors.'"
For fans gunning for Game Day, you'll get "salted peanut, jalapeno and cracked leather, mixing 'top notes of the most ordered bar snacks on game day with the subtle power of comfortable cracked leather, the ideal backdrop to a freshly opened beer.'"
Beer Garden gives people the smells of "green moss, warm pretzel, cracked wood and sunburn."
Bring the smell of your favorite bar home with these new candles from Miller Lite. Sales benefit @TheUSBG. https://t.co/BdxmLWvulv pic.twitter.com/g6kngF9ISZ

— Molson Coors Beverage Company (@MolsonCoors) March 23, 2021
I wish I didn't like this idea, but I honestly do. I might have to get some dive bar candles to spruce up my place.
I'm sure my girlfriend will absolutely love the smell of "musk, tobacco, pine and yeast" as I watch Wisconsin highlights for the third straight hour.
Then, after I get tired of that, I can fire up Game Day!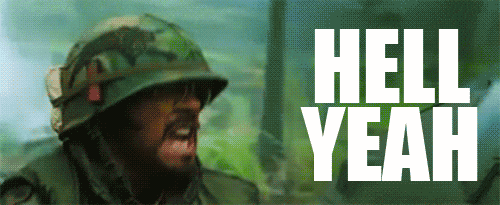 At the end of the day, it's for a great cause. You can't hate anything that helps people get by during the ongoing coronavirus pandemic. That much is for sure.
Props to Miller Lite for the unique fundraising idea!