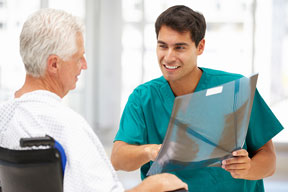 (NewsUSA)

– Sponsored News – "You have cancer."
For the 14 million people who are diagnosed every year with this disease, there are few words more frightening. However, there may be new hope.
According to Propanc Health Group (OTCBB: PPCH), results from a recent study for its lead product, PRP, confirm that its anti-cancer compound has the potential to fight a wide range of cancer types, such as kidney, brain, prostate, liver and lung cancers.
The findings are important because up until recently the trend with cancer treatment has been towards ever-costlier drugs aimed at ever-narrower niches on the cancer spectrum, according to an article in The UK Times last month. But recent advancements in immunotherapy and cancer genome sequencing have opened up the possibility that fewer drugs can be used to help the body fight numerous types of cancers.
PRP is a naturally derived proenzyme formulation that seeks to halt cancer progression and spreading by eradicating cancer stem cells while leaving normal stem cells unaffected.
"I have no doubt PRP represents a new therapeutic drug class with significant potential," said Dr. Julian Kenyon, Propane's chief scientific officer.
Dr. Kenyon said there is reason to be cautiously optimistic since his previous experience using a proenzyme treatment in the clinic on terminally ill patients suffering from a broad range of cancers helped them survive longer than anticipated, free from any severe, or serious side effects.
Propanc said it will submit a clinical trial application in the UK later this year, initially targeting patients with advanced solid tumors in Phase I, followed by pancreatic and ovarian cancers in Phase II trials. The trials will allow Propanc to qualify for orphan drug designation, which the company intends to prepare and apply for after its meeting with the Medicines and Healthcare products and Regulatory Agency (MHRA).
"Together with the enhancement of our intellectual property and plans to seek orphan drug designation, we're at the right time to initiate discussions with potential licensing partners looking to add a new therapeutic drug class to their portfolio," said James Nathanielsz, Propanc's chief executive officer.
Nathanielsz added that currently the company is sufficiently capitalized to fund the early stage development of PRP.
According to Global Analyst Reports, the combined world market for pancreatic, ovarian and colorectal cancers is expected to reach more than $12 billion by 2020.
To learn more, please visit www.propanc.com.